Studio: Pride Studios
Actors: Vince Parker, Brian Bonds, Jake Nicola, Musclebear Montreal, Jax Hammer, Riley Mitchel, Jack Andy
Director: Gio Caruso
Running Time: 01:40:34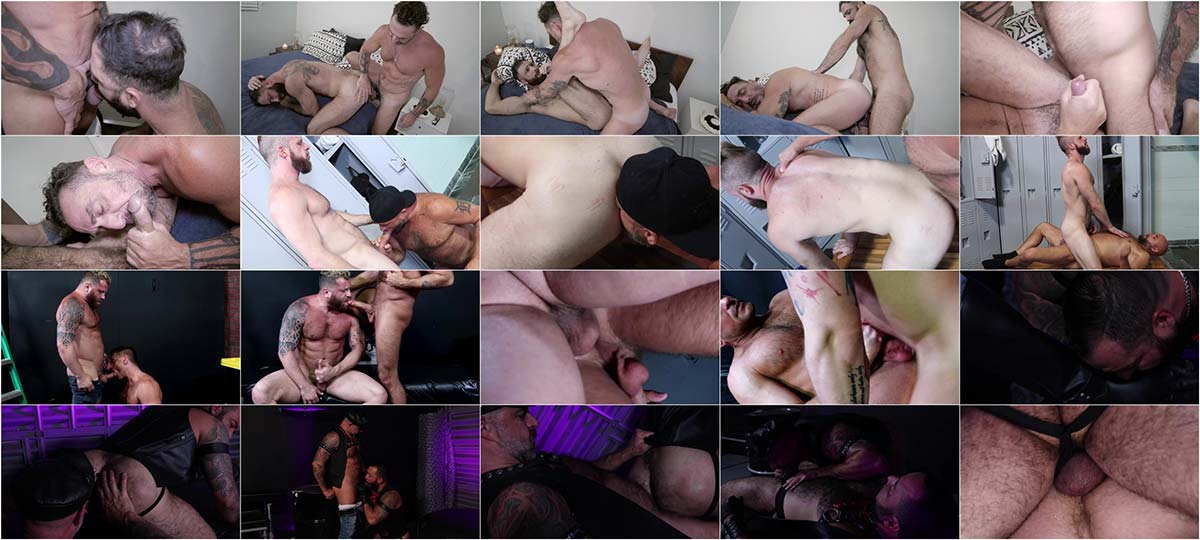 Description:
It's Jake Nicola's birthday and his daddy has brought him a cake just for him. But Jake wants something even sweeter from Vince Parker and he's about to get it. Brian Bonds plays with himself, putting his hand down his shorts. He teases Jax Hammer while they are both in the locker room. They kiss as Brian plays with Jax's cock over his shorts before going on his knees to suck on his cock! After finding out about their co-worker's secret on-the-job fuck spot, Riley Mitchel and Jack Andy sneak away the first chance they can get to check it out for themselves. They agree it's a perfect spot where no one else would think to look for them, and not wanting to be outdone by their co-worker, they waste no time going at it, trading blow jobs before Riley flips Jack around and has his way, tongue fucking him first before sliding his rock hard dick deep inside of him. Julian Torres loves to worship a bear wearing leather. Luckily for Julian, Musclebear Montreal is in town and he loves to give a good bareback fucking. Watch as Musclebear and Julian give each other the fucking they've been waiting for.