Studio: Next Door Studios
Actors: Solomon Aspen, Andy Taylor, Isaac Parker, Brandon Anderson, Beau Banks, Carter Woods, Miller Axton, Scott Finn
Director: Conrad Parker, Walden Woods
Running Time: 01:58:27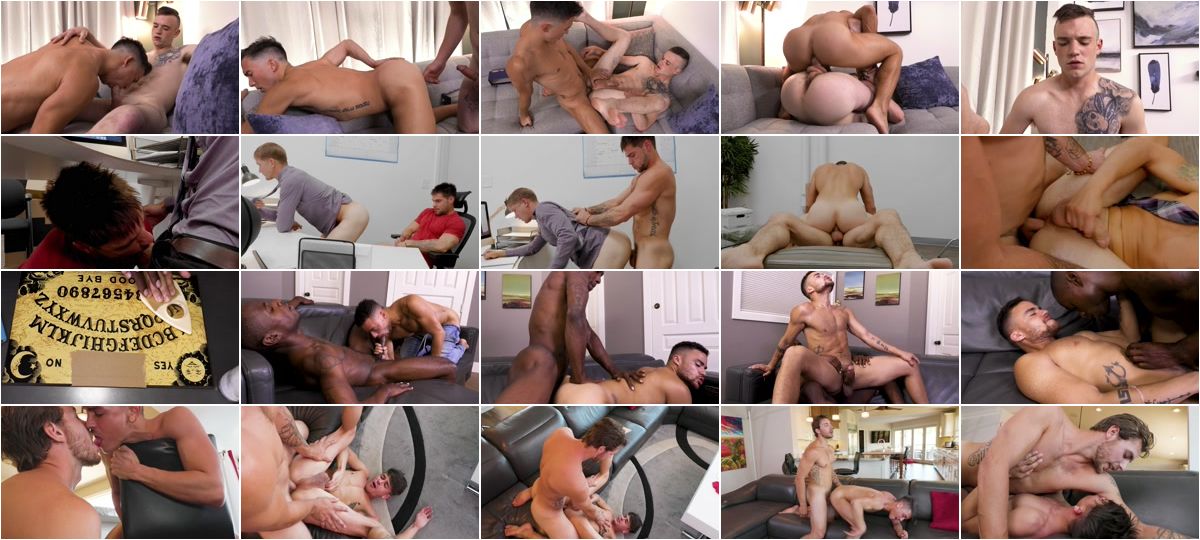 Description:
Isaac Parker is bored and he wants his roommate Scott Finn to keep him busy. Scott reluctantly agrees but his interest increases when Isaac starts stripping. Game on! While Brandon Anderson attempts to concentrate on a virtual meeting with his boss, his boyfriend Aspen sucks his cock and gives him a professional pounding. Beaux Banks and Miller Axton have a game night! What Miller doesn't know is that he'll be fucking and sucking Beaux's big cock by the end of the evening. Watch these two hotties fuck each other hard! Studying is giving Carter Woods a hard time, so when Andy Taylor offers to help him out, Carter takes him up on it. Little does Carter know, Andy has another hard thing on his mind and they both get more than they bargained for out of the steamy study session.