Studio: CockyBoys
Actors: Matthew Cooper, Leo Luis, Daniel Evans, Dallas Preston, Kane Fox, Tannor Reed, Leo Grand, Avery Jones
Director: Jake Jaxson, R.J. Sebastian
Running Time: 02:11:11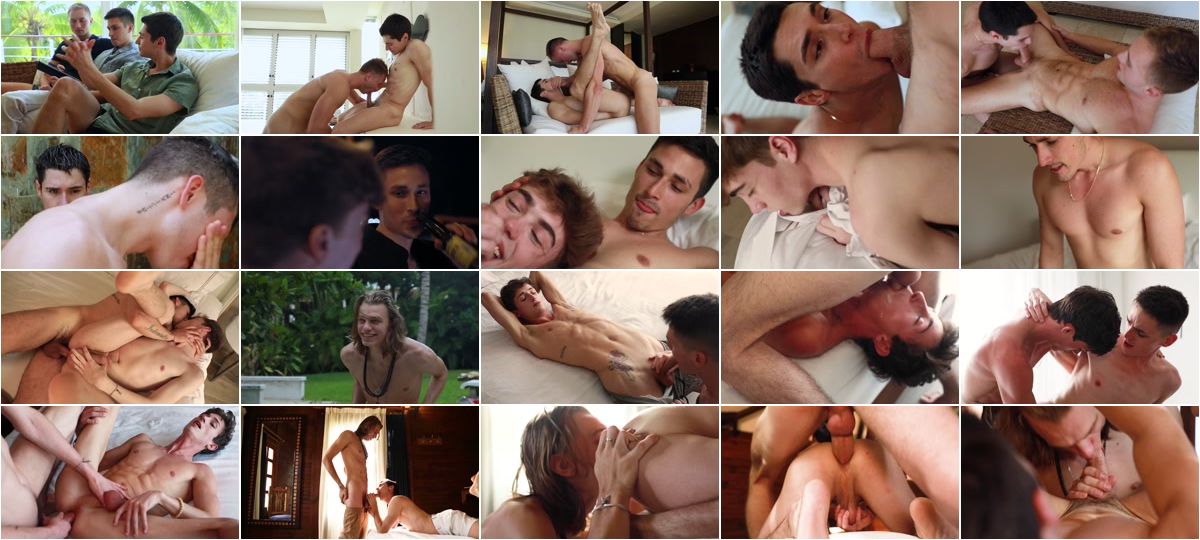 Description:
Shot on location in Mexico with an A-list cast, Game On is a fun, flirty, and sexy reminder to live your life now. With videogame mogul Marcus Muskburg's (played by Matthew Cooper) passing, his partners and friends Daniel Evans, Kane Fox, and Leo Grand fly down to Mexico where Marcus tells them in his video will that company control will go to the guy who wins his special challenge .Complicating matters is Marcus' previously undisclosed husband Houston Moore (Dallas Preston), a happy go lucky party boy that wears his heart on his sleeve. Joined by a mysterious cast of "troublemakers" (played Tannor Reed, Leo Luis, and Avery Jones), the group navigates their situations while trying to enjoy the beautiful scenic vistas of Mexico.