Studio: Fisting Central
Actors: Micah Martinez, Ace Stallion, Andrew Connor, Wrex Wylde, Dominic Pacifico, Nathan Daniels
Director: Tom Moore
Running Time: 01:23:29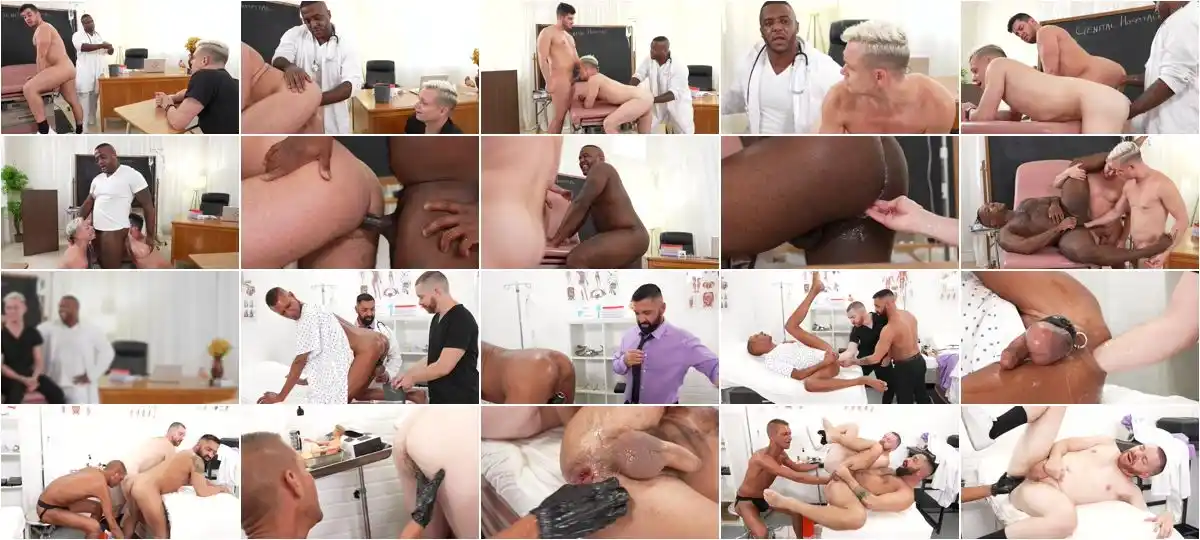 Description:
Any doctor or medical student will be quick to tell you that if you want the very best in hands-onmedical demonstrations, then you need to head over to 'Genital Hospital'. From award-winning fetish director Tom Moore, this fisting feature gives the general public its first glance into this esteemed medical facility where six curious men are about to experience first-hand the marvels of the human body. For his latest class on extraction, Dr. Micah Martinez is using students Ace Stallion and Andrew Connor as his personal guinea pigs by having them strip down, bend over, and take a deep breath as they open up for his meaty fists. The students then become the master as both use their bare hands to invade the beefy cheeks of their mentor until they're successfully punching his prostate. Over in the next room, Dr. Dominic Pacifico is bringing in volunteer Wrex Wylde to show nursing student Nathan Daniels just how much a man's asshole can handle. The student manages to extract a baseball and a 12-inch plastic doll from Wrex Wylde's mangled ass before the volunteer turns the tables and offers to demonstrate his fisting expertise on the holes of both Dr. Dominic Pacifico and Nathan Daniels. Judging by all the smiling faces and gaping men walking these halls, if you're looking to learn everything there is to know about a man's hole, there's no better place to go than 'Genital Hospital'.