Studio: Hot House
Actors: Roman Todd, Logan Aarons, Trevor Brooks, Isaiah Taye, Reign, Tristan Hunter, Isaac Parker, Evan Knoxx, Ethan Sinns
Director: Trenton Ducati, Ryan Brian
Running Time: 02:32:40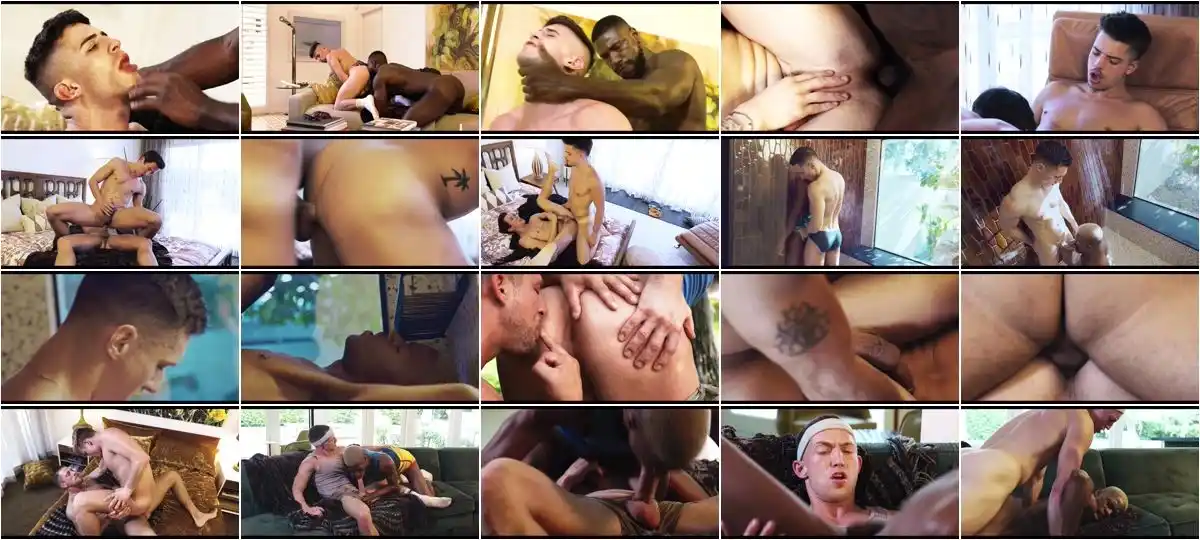 Description:
It's 1975, the heat in the California desert has hit a scorching 105 degrees, and Palm Springs' hottest men are all looking to 'Get Funk'd'. Written by Ben Rush and directed by Trenton Ducati and Ryan Brian, this 100 percent free-lovin' feature follows five vacationing couples back to a time when short shorts, tanks, and glistening torsos – not to mention unprecedented sexual freedom – were the ultimate fashion. In each episode, we watch a new pairing as they arrive at Palm Springs' most sought-after timeshare and begin taking advantage of every room of the beautifully appointed home. Checking in first are Reign and Trevor Brooks. These two eager lovers can't even make it ten feet inside the door before Reign's curved cock is guided down his partner's throat. The next weekend, Isaac Parker finds himself reaching for the thick bulge that's jetting out of Evan Knoxx's swim shorts as the two lounge poolside. When guest Tristan Hunter spots a skinny-dipping Isaiah Taye, he follows the naked stud into the shower where he begins stuffing both his mouth and his smooth ass. Later, some backyard gymnastics at the co-op leads to an upside-down Roman Todd sucking off Logan Aarons before dominating the young muscle twink's hole. Already sporting raging erections that reach to escape their skimpy shorts, Ethan Sinns and Isaiah Taye rush inside their weekend accommodations to make love all over the space's couch. So, grab your bags and head over to Palm Springs with these 70s studs as they get down, get loose, and 'Get Funk'd'!