Studio: Southern Strokes
Actors: Ema Martinez, Julian Mendes, Vincent Castle, Liam Rose, Claude Laurent, Felix Harris, Luce Fair, Antony Carter
Running Time: 01:11:18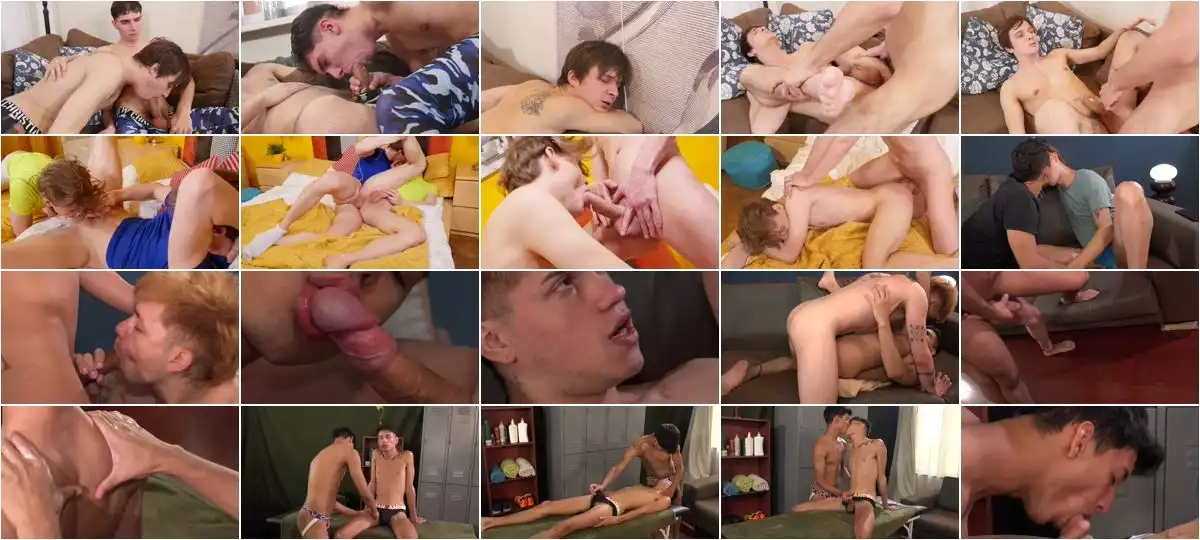 Description:
Give Me Twink Dick? You're not alone. Vincent was new to playing with guys, but after being on the same football team as Liam for years in school, Vincent trusted him not to tell anyone. It's hard to talk with your mouth full of dick. Nothing makes Anthony hornier than riding his bike with his stepbrother, Lucian. They've been family for three years, but it feels like they've known each other forever, which makes sex between them so hot. Julian loves hanging with all his stepbrothers, but hes closest to Felix, and they've recently started taking things to another level. So when Felix came in and said he was bored, Julian knew what that meant. It's not everyday your stepbrother comes to town, so Claude cleared his schedule. Ema's been having a rough week, and Claude figured the least he could do was cheer him up with one of his special massages reserved for family only.