Studio: Pride Studios
Actors: Dexx, Aaron Trainer, Bentley Michaels, Adrian Suarez, Chandler Scott, Ray Diesel, Bennett Anthony
Director: Gio Caruso
Running Time: 01:36:53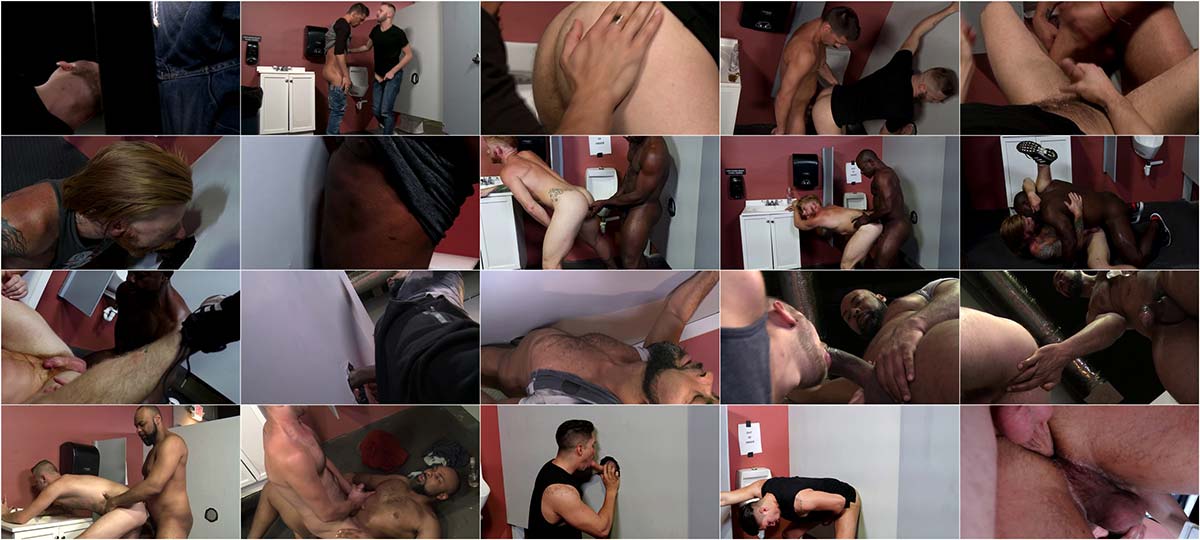 Description:
When Chandler Scott steps back from the urinal with his cock hanging out, Bentley Michael is enjoying what he sees. Chandler motions for him to go into the stall where the glory hole is. Aaron Trainer is waiting at his local glory hole hoping someone will stop by. He strokes his big cock patiently waiting until Bennett Anthony shows up and begins sucking his big dick. Aaron has no idea who is blowing him but he continues to fuck that mouth. When Chandler Scott looks through the hole and sees that massive cock, his mouth starts watering as he licks his lips and starts sucking on Ray's cock. He services him until Ray comes out of the stall and continues to feed his big cock to Chandler's eager mouth. Dexx has been jerking off in this public restroom for far too long, waiting for anyone to come along and help him finish the job. But just before he decides to give up, he hears the sound of someone entering, and shortly after, he sees a hand reach through the glory hole and grasp for his cock.