Studio: Active Duty
Actors: Bradley Hayes, Randon Rave, Richard Buldger, Mathias, Princeton Price, Quentin Gainz
Running Time: 02:08:52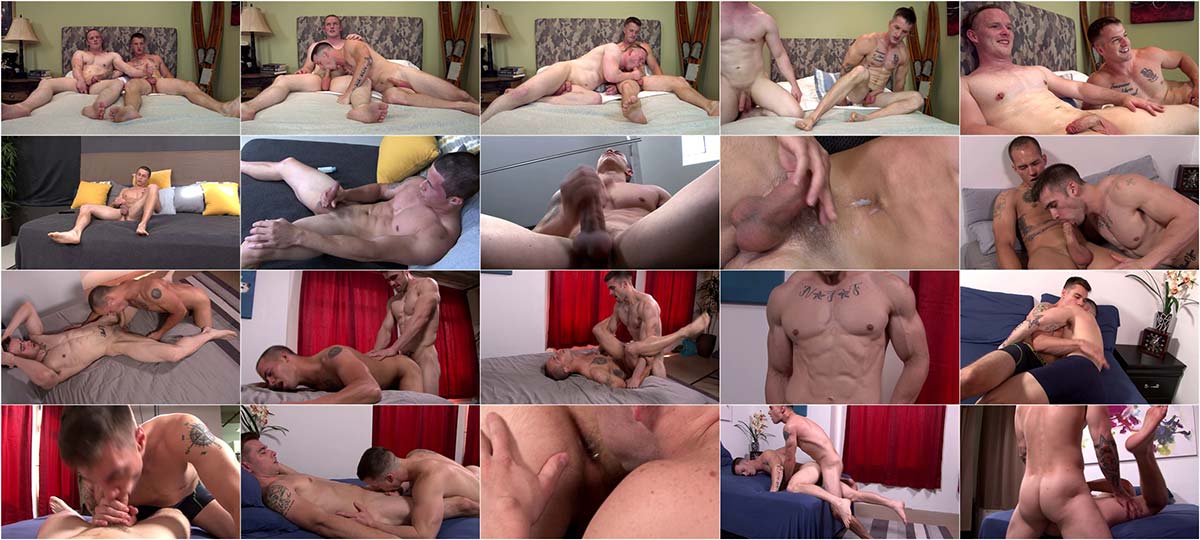 Description:
Randon Rave finishes his shower and jumps naked on the bed next to Quentin Gainz. They both start stroking their cocks and Quentin starts to undress. Both of their cocks are out and Quentin suggests that they should stroke each other's dicks. Once the introduction is finished Bradley Hayes begins to take his clothes off revealing his thick cock. You can see his tight little hole as he strokes his big thick dick with his legs spread. Mathias and Richard Buldger start off quick by taking turns sucking each other's hard eager cocks. Mathias has a sexy hard and very veiny dick that looks like it's ready to explode at any moment. Once their dicks have had enough mouth Mathias mounts up and does what he does best. These two elites (Quentin Gainz and Princeton Price) jump right at it with some deep passionate kissing. They warm up each other's bodies by letting their hands explore every inch while their mouths are locked together. Princeton makes his way down Quentin's ripped body and pulls his hard cock out and begins taking every inch down his throat.