Studio: Active Duty
Actors: Ivan James, Flip Ambrose, Gabriel Watson, Zack Matthews, Ryan Jordan, Will, Chase, Jacob
Running Time: 02:07:40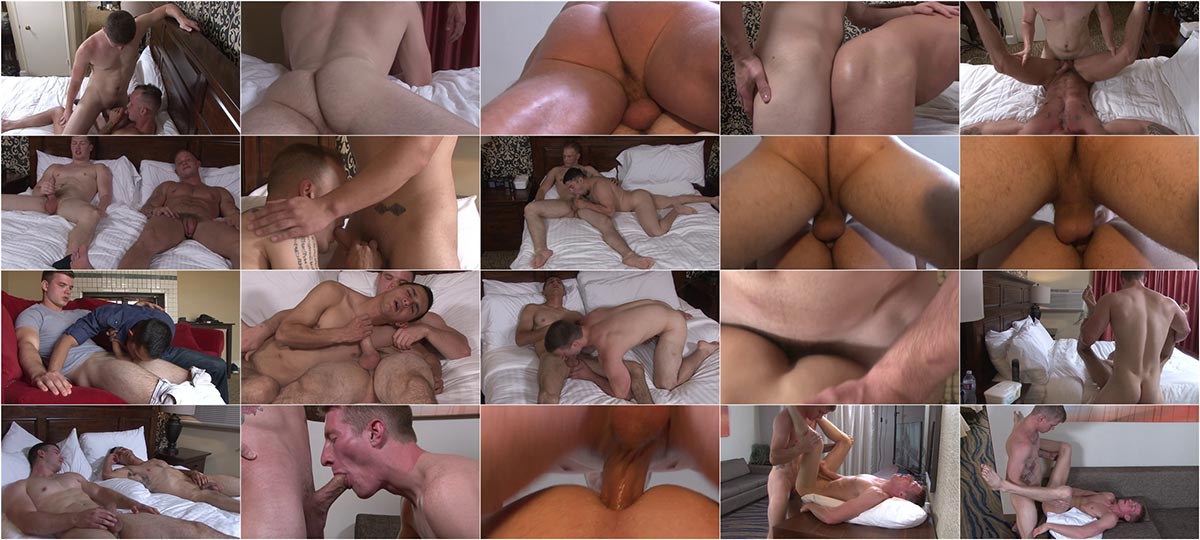 Description:
Gabriel Watson really puts Zack Matthews to the test, thrusting his hard meat in and out of that eager mouth. And if that wasn't enough, he decides to go back in for more of Zack's tasty dick. Chase doesn't have a shy bone in his body and he has Flip sucking his cock right outta the gates. Flip doesn't have any reservations either, a clear sign he enjoys hard dick in his mouth. As soon as Ivan James pulls his dick out, Will leans in and puts it in his mouth, even before he takes out his own dick. He gets right to the thing for which he was salivating' and Ivan's pleased to satisfy his hunger for curiosity. Jacob is a big, handsome redhead and Ryan Jordan is a spunky, cute fireplug. They both show up in military green and Claude chats with 'em a little to loosen up the atmosphere. Apparently it works, because Jacob was quick to lean over and wrap his lips around Ryan's growing erection.