Studio: Disruptive Films
Actors: Roman Todd, Elliot Finn, Brandon Anderson, Justin Matthews
Director: Bree Mills
Running Time: 01:32:27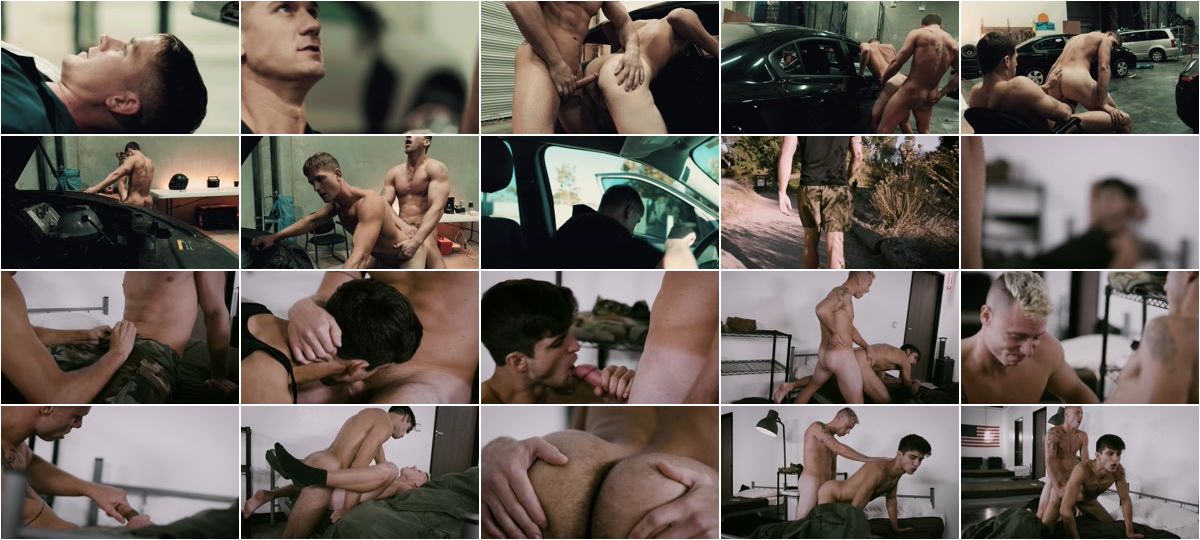 Description:
Jay (Brandon Anderson) and Mike (Roman Todd) are two mechanics and they work at the same location. It's the first of the month, so it's the long-awaited moment to see who the girl of the next month is. Mike notices that Jay is not turned on at all, even uninterested. After everyone is gone, Mike lets Jay know he's onto his secret. He promises to keep Jay's secret… If Jay let's him fuck him.Will (Elliot Finn) and Dean (Justin Matthews), two servicemen, are both here for the drill, an intensive two-day weekend refresher for military reserve soldiers to sharpen their skills when they're not on active duty. A sexual attraction is built between the two soldiers, to the point where Dean tries to hide his desire by playing the dumb when Will asks if they should discuss what's been going on between them.