Studio: Club Inferno
Actors: Nate Grimes, Ace Stallion, Dominic Pacifico, Micah Martinez
Director: Tom Moore
Running Time: 01:25:57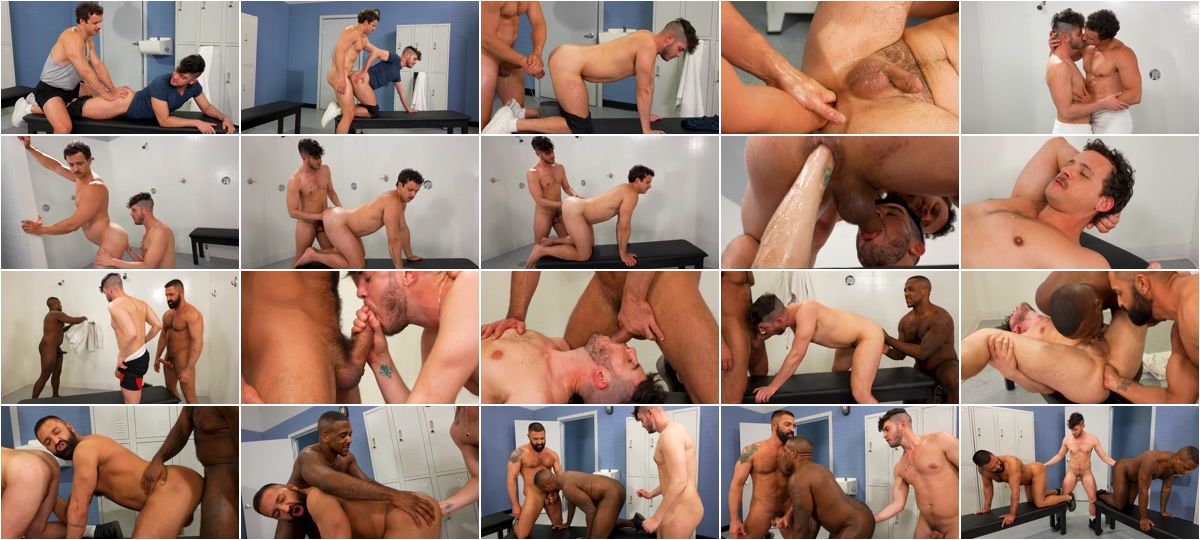 Description:
If you're willing to get stretched out before, during, and after your hardcore workout, then you might have what it takes to participate in the 'Gym Hole Tryouts'. Award-winning fetish director Tom Moore and five kinky fitness studs are proving that they can take anything their gym throws at them – even if it's the oversized fists of a burly muscle hunk. Mustached jock Nate Grimes wants to make sure gym buddy Ace Stallion is truly stretched out before their big workout, so he bends him over and fists his innocent hole right in the middle of the locker room. After the gaping bottom finishes draining his balls, the two take it to the showers where it's Ace Stallion's turn to fill up Nate Grimes' hungry ass. Fit daddies Dominic Pacifico and Micah Martinez are upset that Ace Stallion skipped out on yet another gym session, but their moods quickly change when Ace Stallion signals that he's ready to take their cocks and fists in the gym showers. Once Ace Stallion's hole is completely destroyed, and Micah Martinez has swallowed his entire load, it's the bottom's turn to take control. With one man's hole wrapped around each of his wrists, Ace Stallion simultaneously fists Dominic Pacifico and Micah Martinez until both men stand up and unleash their thick cum all over his eager face. No matter your workout routine, anyone coming into this sweaty gym for the 'Gym Hole Tryouts' is sure to leave more stretched out and drained than they could have ever possibly hoped for.