Studio: Pride Studios
Actors: Adonis Couverture, Chandler Scott, Jack Andy, Michael Roman, Javier Cruz, Osiris Blade, Jace Chambers, Dustin Steele
Director: Gio Caruso
Running Time: 01:47:01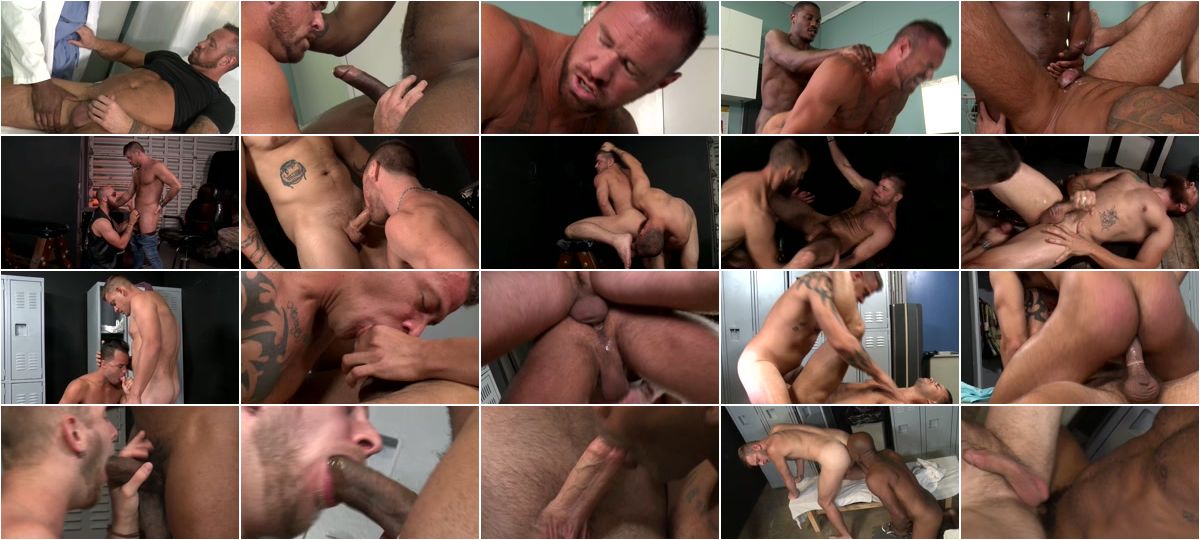 Description:
Dr. Adonis Couverture begins to rub Michael Roman's inner thighs. Michael notices that his Doc has become aroused and his thick hard cock is showing through his scrubs. Jack Andy is a new motorcycle rider and he has come to meet with Dustin Steele. He tells him that in order to be considered for this club he has to have at least an eight-inch cock or more. Jack assures him that he does and then Dustin Steele has him prove it by pulling it out.Sitting in the locker room, Javier Cruz is just staring at what is noticeable in Jace Chambers' workout shorts. When Jace understands he's not paying attention to what he's saying, he pulls it out for him to start sucking him. In the locker room, Chandler Scott is impressed by what is hanging between Osiris Blade's legs. Osiris offers it to him and Chandler starts sucking him. He does his best to Handle This Big Cock, but is only able to manage 50% of the entire length.