Studio: Disruptive Films
Actors: Pierce Paris, Dillon Diaz, JJ Knight, Jim Fit, Trevor Harris
Director:
Running Time: 01:56:09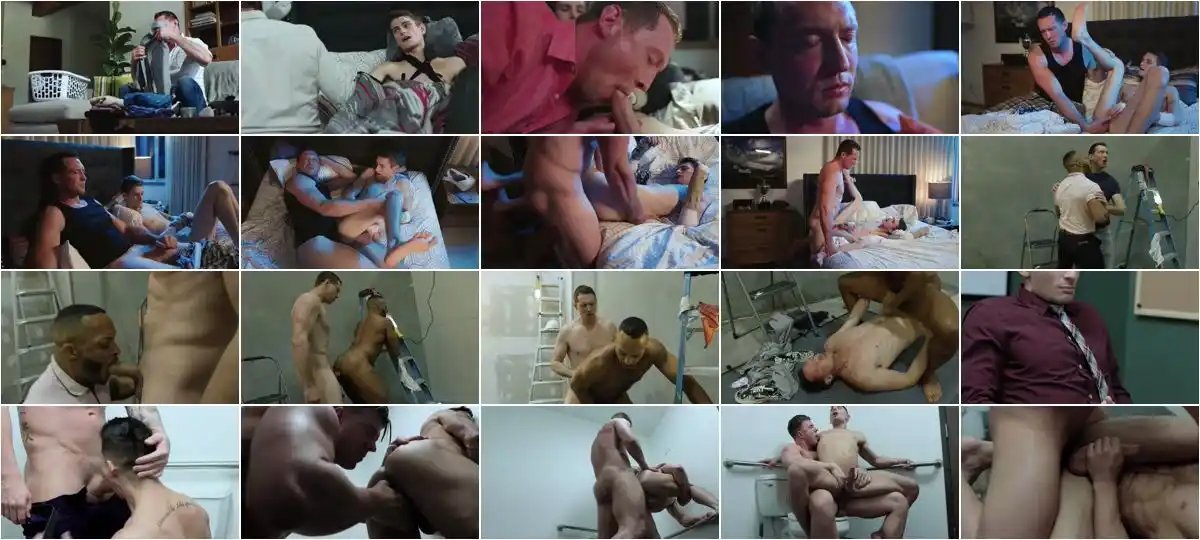 Description:
Sean (Hans Berlin) is into genealogy and wants everyone in his family to take DNA tests so he can extend their family tree. He receives quite the shock when his cousin Tristan (Declan Blake) gets his results and realizes he's not actually related to Sean…at all. Marcus (Dillon Diaz) is a seemingly happily married man who works with his pregnant wife Kelly (Liz Revamped). One day, Marcus tells Kelly he has to check on a job site while she stays at the office. As soon as Marcus is at the construction site, he immediately uses a hookup app to call a Jim (Pierce Paris) over. This isn't Marcus's first time fucking around on his wife, but it will be a time to remember. Co-workers James (JJ Knight) and Ben (Jim Fitt) were lovers until James received the highly coveted promotion that both men were vying for. The stress from the job gets to them and causes a breakup. During the breakup, Ben accuses James of sexual misconduct in the office bathroom. Ben vehemently denies the accusations. Who's telling the truth in Her Husband's a Bottom.