Studio: Fetish Force
Actors: Buck Richards, Cazden Hunter, Andrew Delta, Ryan Sebastian
Director: Jasun Mark, Devin Franco
Running Time: 01:28:43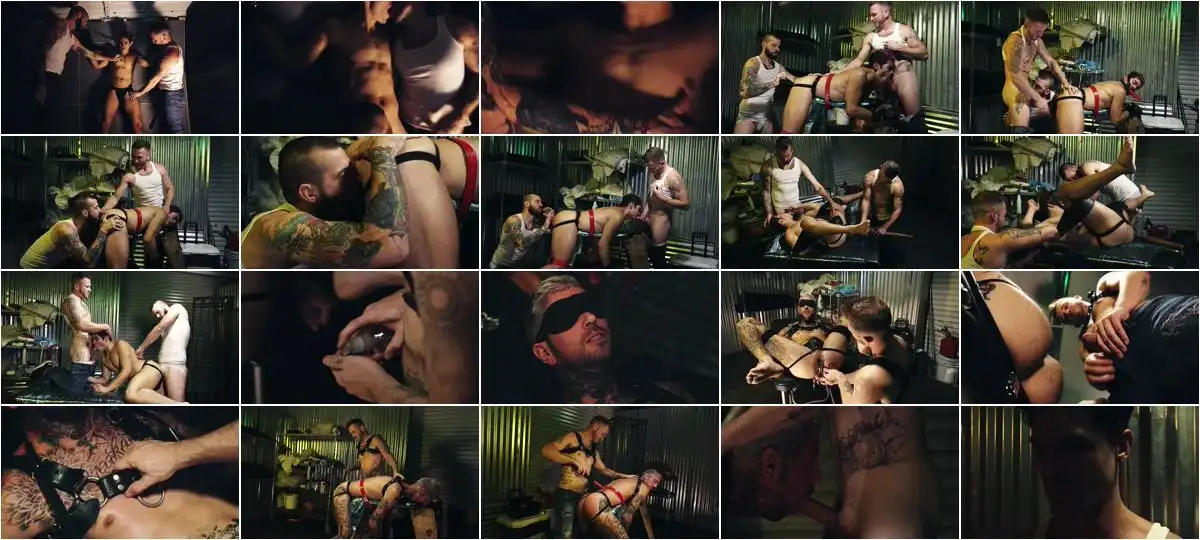 Description:
You can never be too safe when traveling alone in the dead of night – just ask the men in 'Highway2 – Blow Out'. From directors Devin Franco and Jasun Mark, this new thriller hits the road and brings back the world's most dangerous van and the insatiable hunters who drive it. For their first catch of the week, Buck Richards and Andre Delta successfully pick up Cazden Hunter, milk him in the back of their van, and transport him back to their abandoned cargo container to work over his naked and exposed body even more. The two use a fetish mask, an array of toys, and their bareback cocks on the stranger until he's gladly submitting to their every move and they're unloading all over his face and ass. Later that week, Ryan Sebastian finds himself bound and blindfolded in that same metal shipping container with Andrew Delta in charge of stretching out his hole as an unknown figure watches them from the shadows. Ryan's cheeks quickly turn bright red as Andrew flogs, spanks, and takes a riding crop to his bare ass before completely dominating and barebacking his used hole. Let 'Highway 2 – Blow Out' be a lesson to never travel alone at night, unless you're willing to service and swallow this crew of lawless fuckers.