Studio: Southern Strokes
Actors: Ilja Krutov, Luke Geer, Antonio Fields, Declan Moore, Grayson Lange, Justin Cross, Ben Kingston
Running Time: 01:05:01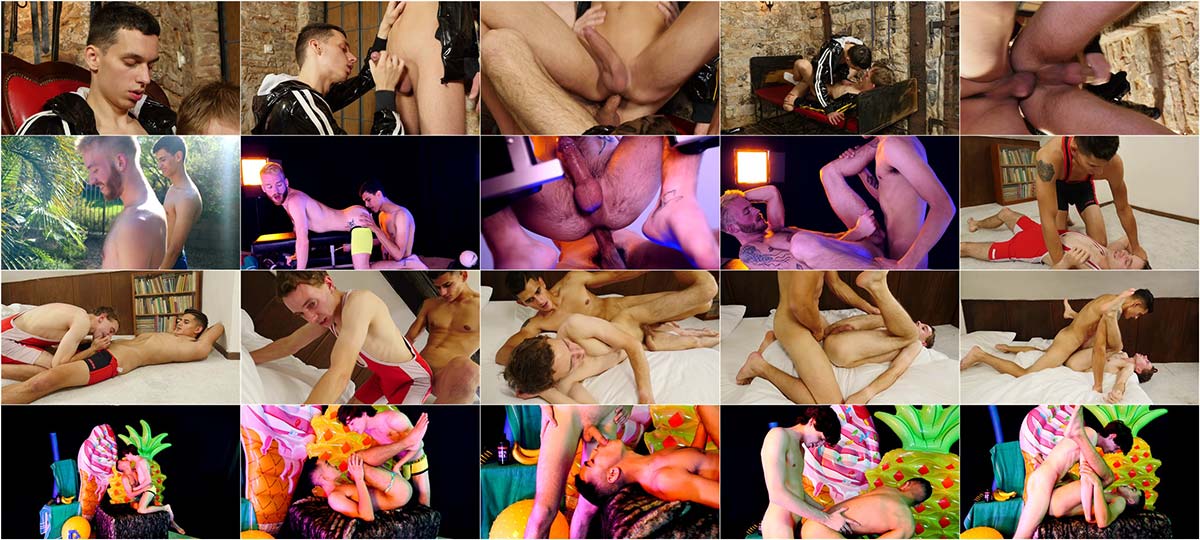 Description:
What do you do to relax and melt the stress away? How about smoking a cig? Maybe you are the yoga type. Or you like to burn it out wrestling. Perhaps you are the float along in the pool kind of guy. I bet youre the let a guy feed you his dick while he sits back until you switch type of guy. He then eats your ass, getting your hot hole nice and wet before sliding his thick cock up your ass. You could also be the one doing the fucking. Taking your buddy's ass from the back, then flip him over and connect eyes with every stroke until you both bust your nuts type of guy. No, you're the stroke your cock while you watch Darin Boswell, Corey Law, Justin Cross, Declan Moore, Luke Geer, Vinny Wheeler, Grayson Lange, and Antonio Fields on Horned Up Twinks kind of guy. Can't blame you for that.