Studio: Male Reality
Actors: Max Born, Chris Hollander, Travis, Thomas, Peter, Harry
Director: K.K.
Running Time: 01:52:52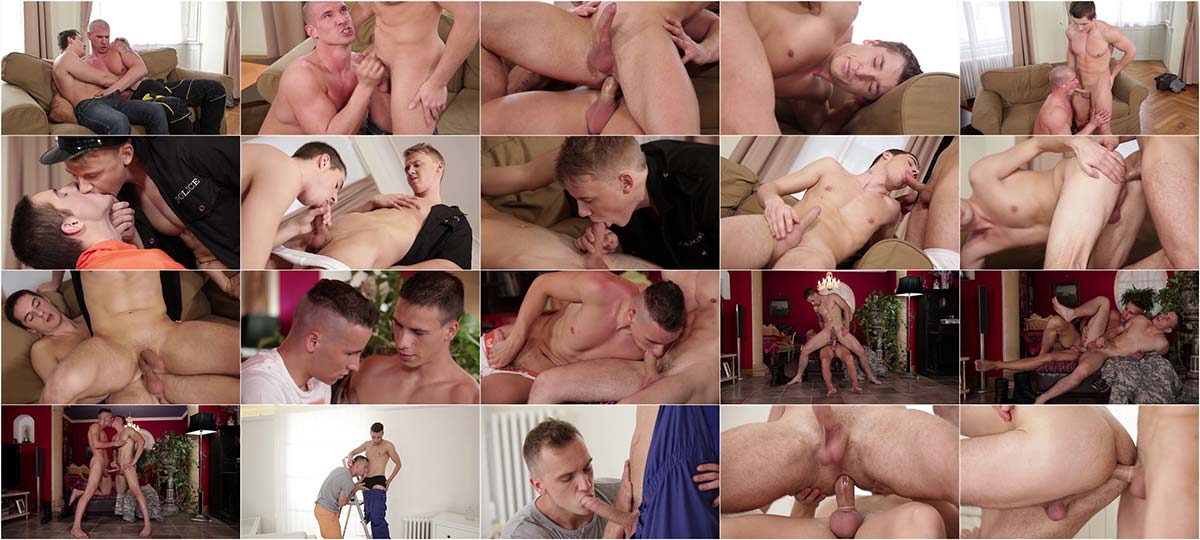 Description:
Harry breaks out of jail and finds a hide out. Officer Chris finds him and teaches him a lesson. Dick is a military man and he has the hot body to show for it. Once Peter sees how hot he looks in his uniform, Peter is ready for some action! Thomas hires a handyman to fix the windows in his house. Max is having a little trouble installing the final window so he gets Thomas to help him out. Once done Thomas gets some hot urges that he needs to get out. Thomas is a cute electrician fixing some lights in Travis house. Travis cant help checking out his ass in his uniform, and soon sparks really start flying between them.