Studio: Southern Strokes
Actors: Mito Kovac, Gabriel Chiappe, Roman Schneider, Claude Laurent, Glenn Hut, Radek Cerveny, Axel Berti, Ben Kingston
Running Time: 01:15:13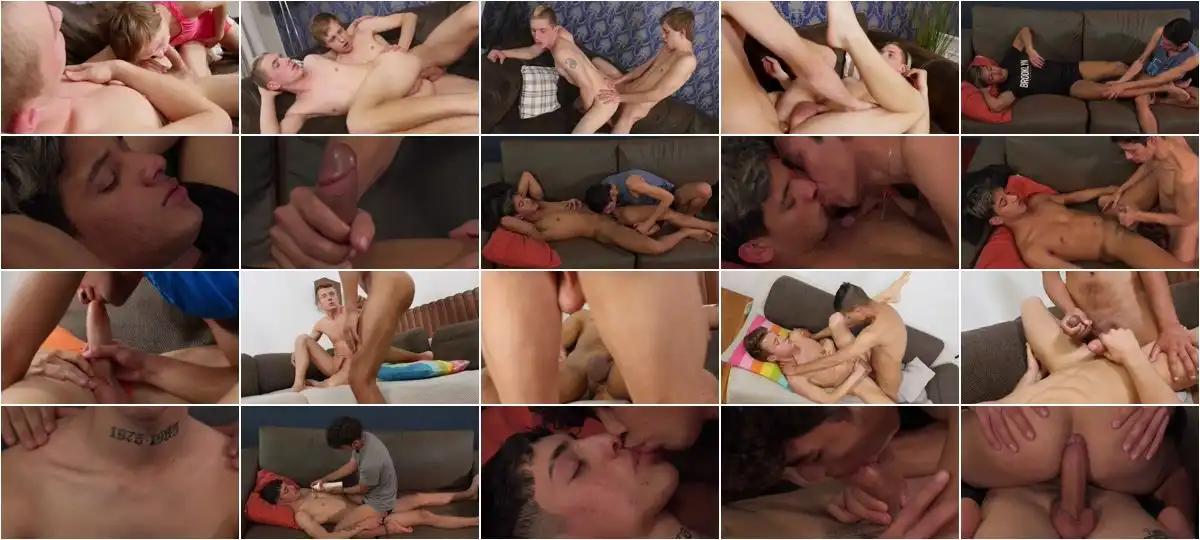 Description:
It was almost the end of the school year, and Corey and Roman hadnt done their solo wrestling match. They decided to do it in the living room while Romans parents were away for the weekend. But he soon discovered that wrestling would only last for a minute because Corey had other plans. Sometimes you know what your stepbrother needs. Axel watched Claude ing on the couch and touched his leg as he read his book. That got a good reaction, so Axel kept going. What do you do when your teammate asks you for a massage? When they look as hot as Mark, you do whatever they say. Javi arrived at Marks place, and Mark had the cream ready. It made Javi think Mark wanted more, so he flipped Mark over, moved his singlet to the side, and started sucking. Glenn was hanging out at home, reading, when his stepbrother, Gabriel, came home complaining that he needed a massage. Glenn hates seeing him hurt, so he gives Gabriel exactly what he needs.