Studio: Pride Studios
Actors: Jay Seabrook, Alex Tikas, Alexander Garrett, Rego Bello, Cesar Rossi, Dallas Steele, Rikk York, Damien Crosse
Director: Gio Caruso
Running Time: 01:46:03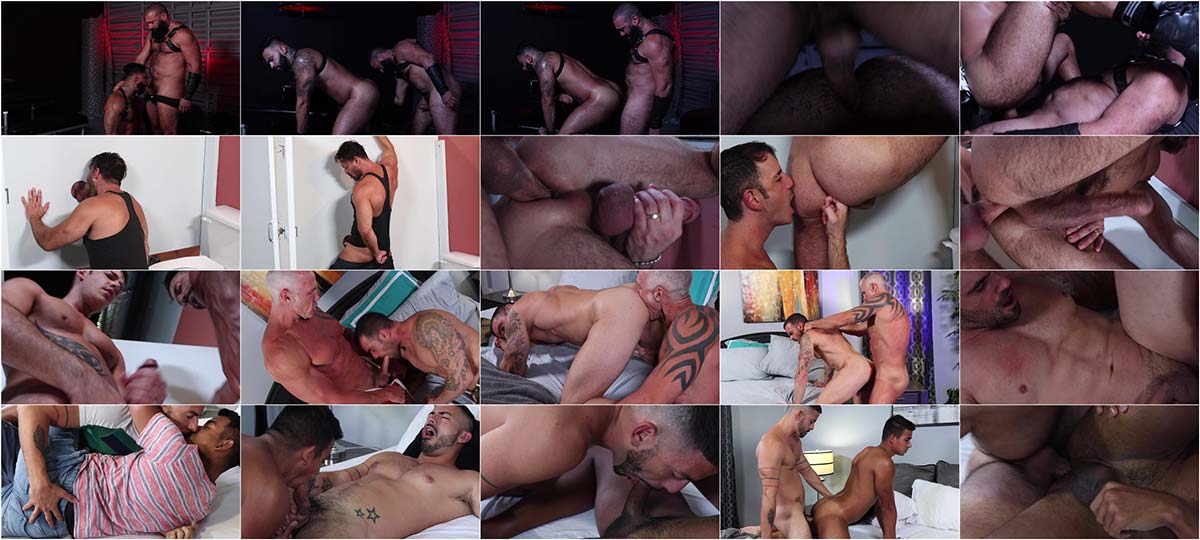 Description:
Rikk York loves the rough touch and fucking of a big bear. Luckily for him Alex Tikas is in the studio to satisfy Rikk's needs. Watch Alex and Rikk suck and hard fuck each other until one of them can't hold their load anymore. Alexander Garrett & Rego Bello get down and dirty with a gloryhole. Dallas Steele noticed that Damien Crosse has been a bit quiet during sex lately and asks him what he can do to make it better. Damien hesitates to say what he really wants, but finally admits he craves more intense and harder sex. Enjoy as he gets his wish fulfilled. Cesar Rossi and Jay Seabrook have been together for a couple of months and it's going pretty well. According to them, one of the big highlights of their relationship is the great sex.