Studio: Hot House
Actors: Jordan Starr, Luca del Rey, Grant Ducati, Chris White, Evan Knoxx, Des Irez, Quin Quire, Trevor Brooks, Cade Maddox, Jackson Bell
Director: Ryan Brian
Running Time: 02:14:50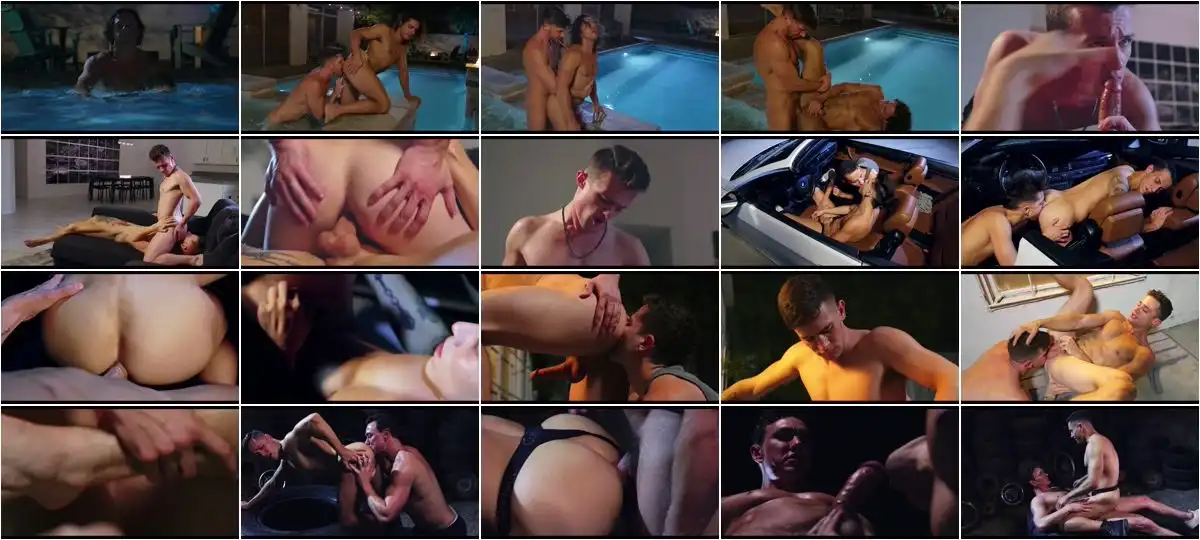 Description:
When the sun goes down, the men of Palm Springs know exactly where to go if they want to play 'In The Night'. Featuring the directorial debut of Ryan Brian, this new nocturnal feature follows five hookups that take place in the dead of night with men who aren't afraid to stay up into the early hours of the morning pounding holes and busting nuts all over town. With their neighbors able to peer over and spot their throbbing, moonlit cocks, Luca del Rey and Jordan Starr take to the pool for a late-night bareback dip. Nearby, Grant Ducati is walking in on roommate Chris White masturbating in the middle of their living room. While this isn't the first time he's caught him jacking off, this is the first time the unsuspecting twunk has greeted his jerking roomie with an open mouth. Across town, Evan Knoxx is pulling into an empty parking lot to fuck the smooth hole of Des Irez. Trevor Brooks is also enjoying some public play as he waits naked outside of his workshop ready for stranger Quin Quire to pump him full of his first load of the night. The area's most popular cruising spot is the old junkyard though. Surrounded by a wall of worn tires and rusted auto parts, Cade Maddox moves Jackson Bell's thong to the side as thrusts his girthy dick in the bottom's ass. With so many men taking to the shadows to get off, it's easy to discover what goes hump 'In The Night'.