Studio: Young And Restless
Actors: Charlie Dean, Greil, Wilde, Jensen, Harry Vakker, Leo Ocean, Ricky Loverboy, Andy Roll, Nathan Dale, Hank
Running Time: 01:47:21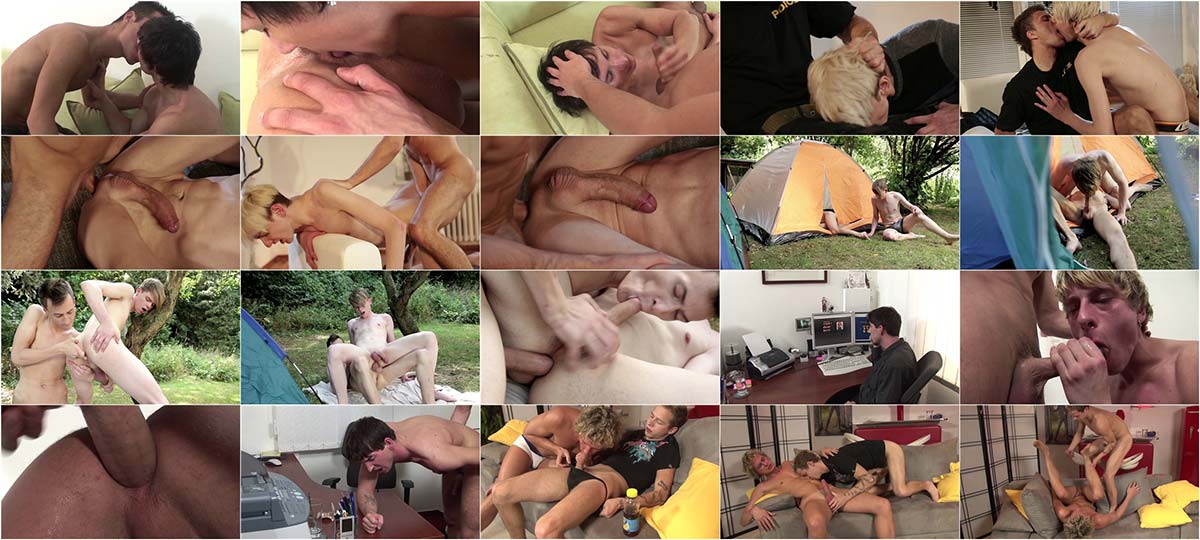 Description:
Well, they may claim to be inexperienced lovers at the start of this escapade, but rest assured theyre anything but by the time its a wrap. Indeed, these lads are definitely quick learners in every possible sense; feasting on hard dick like its going out of fashion, as they suck and fuck like the wanton, mindless whores they were born to be. Indoors and out, theres nothing stopping the likes of Leo Ocean, Jace Reed and Harry Vakker from being total dick-fiends; sucking and fucking time and time again, before blasting copious quantities of pent-up spunk in all possible directions. If these hardcore fornicators dont rock your boat, then what will? But weve a sneaking suspicion youll be wanking and spunking in next to no time!