Studio: Hot House
Actors: Chris Damned, Jack Bailey, Austin Avery, Shane Cook, Adrian Hart, Cole Connor, Jay Tee, Devin Franco
Director: Trenton Ducati
Running Time: 02:36:38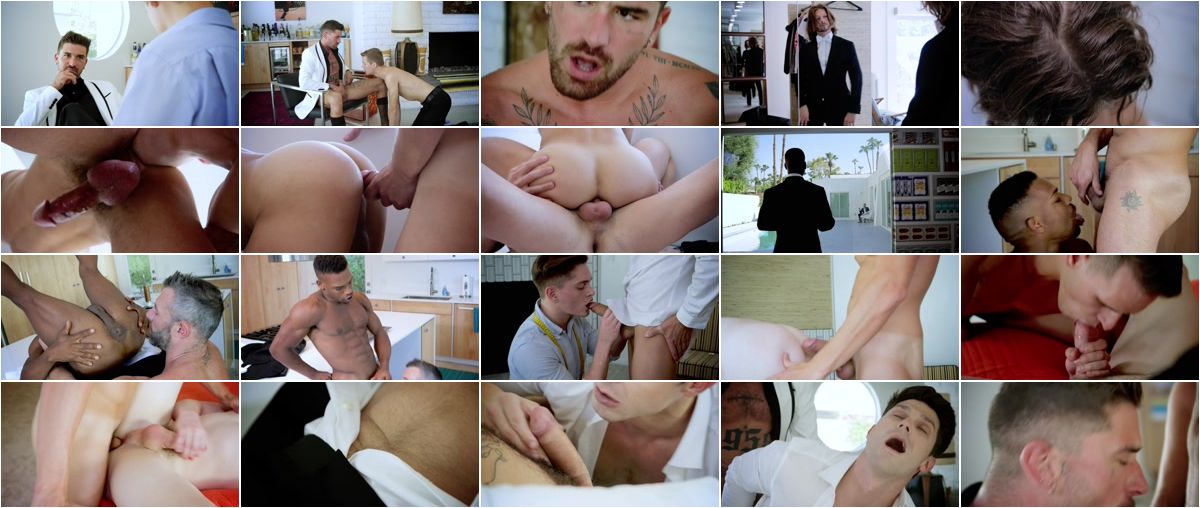 Description:
Subtle glances, inviting looks, suggestive gestures and provocative signals define the art of sensual gay seduction in 'Inseam'. While preparing for his wedding, Chris Damned assembles the hottest wedding party and assistants, who help him prepare for the festivities by partaking in the silent persuasion that leads to the most intense bareback action. Director Trenton Ducati expertly orchestrates the Groom's big day and the intimate moments that evolve into unrelenting hardcore encounters. Husband-to-be Chris Damned visits his shoe shiner Jack Bailey for one last polish of Jack's tight hole. Best Man Austin Avery is joined in the shower by Groomsman Shane Cook to get his ass spread open. After enjoying a cigar by the pool, Cole Connor breeds Adrian Hart in the kitchen. While the groom watches, wedding party member Shane Cook and Tailor Jay Tee fuck on the bed. Groomsman Devin Franco has one last hookup with the Groom Chris Dammed before the ceremony. 'Inseam' will have you loosening up that collar, dropping those trousers, and letting your inhibitions fall to the floor with them.