Studio: Falcon Studios
Actors: Derek Thibeau, Edward Terrant, Gabriel Clark, Jeremy London, Rafael Louis, Rocky Vallarta, Skyy Knox, Thyle Knoxx, Trent King
Director: Iza Elle, Raph North
Running Time: 02:10:53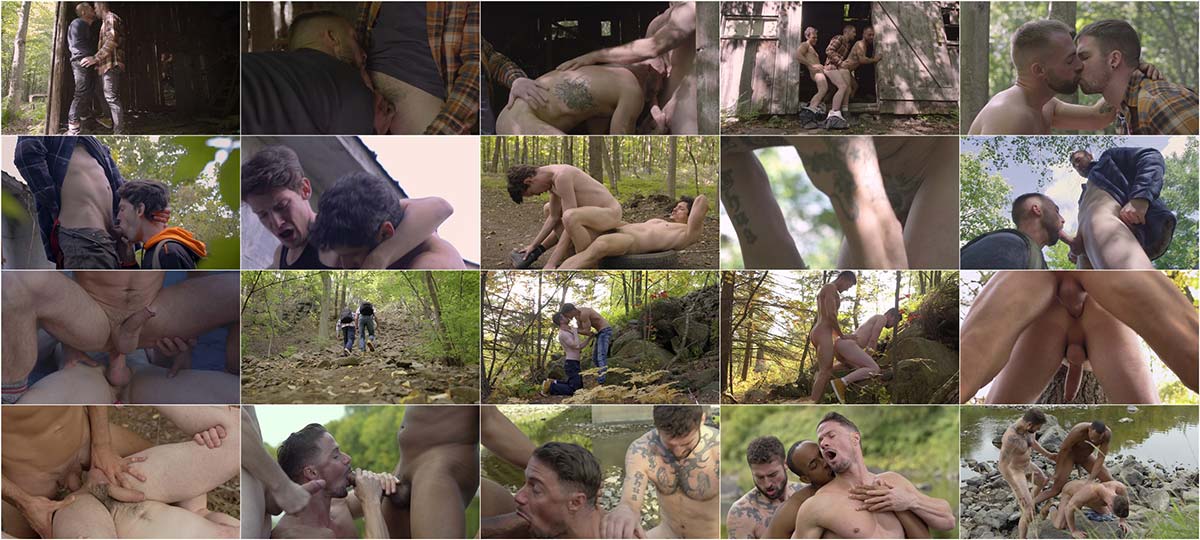 Description:
Unplug, leave it all behind and head 'Into The Woods' with nine Canadian hunks, who navigate the wilderness hot on the trail for raw cock and eager-to-fuck holes. Directors Iza Elle and Raph North take you on a wild trip thru Canada's dense woods. When boyfriends Jeremy London and Thyle Knoxx went out for a hike in nature, they never thought they would stumble on hunky mountain man, Gabriel Clark, who fucks their holes bareback and eats their loads. Edward Tennant is lost in the woods when he chances upon Rocky Vallarta, who offers him a ride to safety if he helps him out. Edward will do anything to get his ride home and ends up riding Rocky's thick dick. Jeremy London is out for a hike alone when he stumbles on Derek Thibeau's campsite where Derek fucks Jeremy's ass and delivers a load to his face. Rafael Louis and Thyle Knoxx hike to the perfect spot for Rafael to breed Thyle's hole. Skyy Knox, Trent King and Derek Thibeau ditch a day of fishing to work over each other's poles next to the river. Head out into the great outdoors and get 'Into The Woods' with horny adventurers hitting the trails and riding wood.