Studio: NakedSword
Actors: Sir Peter, Craig Marks, Johnny Viper, Sam Steiner, Logan Moore, Bastian Karim, Austin Sugar, Valentin Amour, Apolo Adri, Oskar Ivan
Director: Marc MacNamara
Running Time: 01:50:29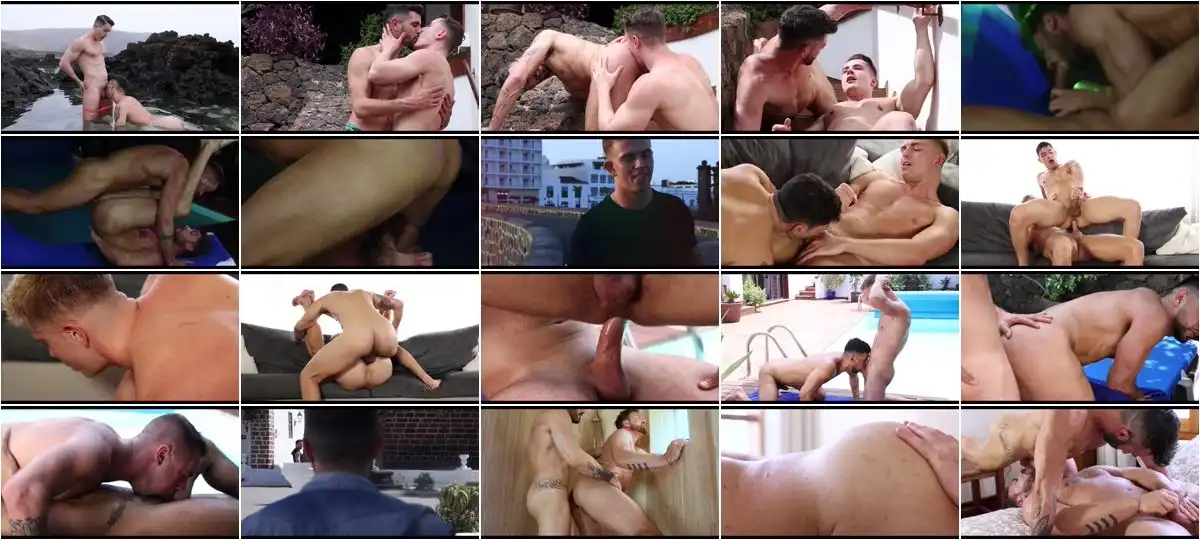 Description:
Anyone visiting 'Islas Canarias' knows that the only thing more gorgeous than the scenic volcanic beaches, cultural landmarks, and oceanic views are the men roaming around each and every island. Directed by the award-winning Marc MacNamara and shot on location in the Canary Islands, this bareback film follows ten of Europe's hottest models as they venture out to explore the sights of these islands and the bodies of the men that inhabit them. Over on Lanzarote, the cocks of Austin Sugar and Valentin Amour are pouring out of their skimpy swimwear as they clutch onto volcanic rocks and submerge themselves in the clear waters of the Atlantic Ocean. It's midnight when Sir Peter finally decides to head for the pool, take a dip, and dive dick-first into the tight hole of muscle stud Craig Marks. After an exhausting day of sightseeing near the Castillo de San Gabriel, Sam Steiner can't wait to get back to his private villa for a passionate flip-fuck that ends with lover Bastian Karim covering his face in cum. Miles away near a private pool, Oskar Ivan is flipping himself onto Apolo Adrii's hard cock and shooting creamy loads onto his own furry six-pack. Over in the town of Teguise, a ravenous Johnny Viper is out cruising for cock, following strangers, and digging his dick into the beefy cheeks of Logan Moore. When you see first-hand how these European heartthrobs are erupting on a daily basis, it's easy to see why the volcanic islands of 'Islas Canarias' have such an explosive reputation.