Studio: Next Door Studios
Actors: Blake Wilder, Maksim Johnson, Carter DelRey, Lucca Mazzi, Evan Knoxx, David Skylar, Trevor Harris, Andrew Miller
Director: Conrad Parker, Walden Woods
Running Time: 02:08:04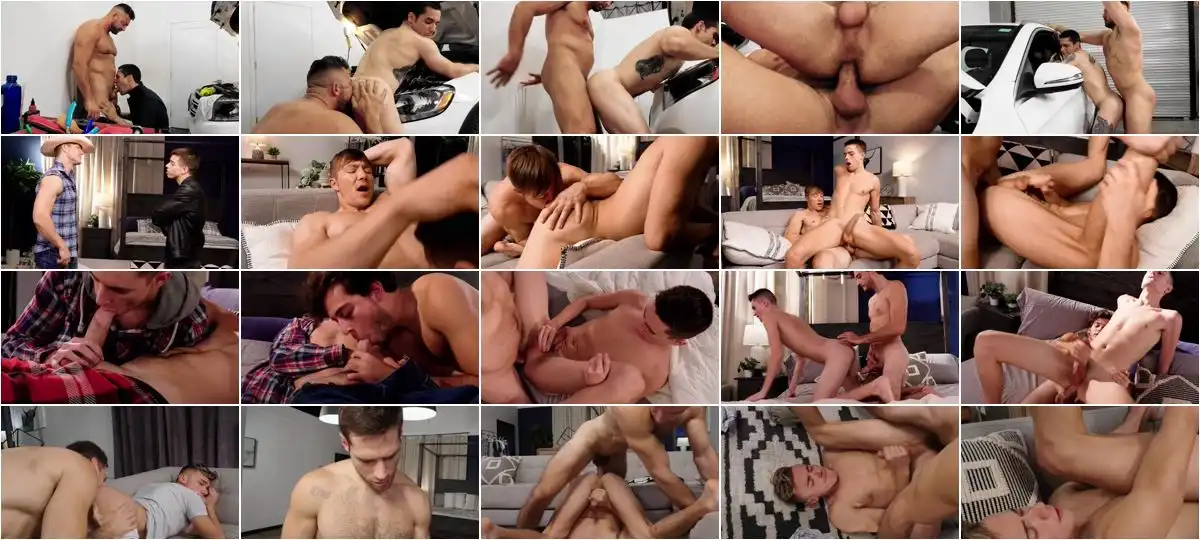 Description:
Andrew Miller is in between jobs, so he agrees to help out at his dad's body shop. Several family members are mechanics at the shop, but none more cocky than Andrew's dad's stepbrother Lucca Mazzi. While Lucca shows Andrew the ropes, he tells him that It Takes a Man and he then shows him who's the boss. Maksim Johnson is proud to be a country boy, and that doesn't change when he gets to spend some time in the city with his new stepbrother, Evan Knoxx. The two are as different as night and day, but they do find that they have one surprising thing in common. Blake Wilder has been blessed (or cursed) with a big cock. All the guys he tries hooking up with are looking for that coveted "boyfriend" dick, and he's down on himself for being so well endowed. When Blake's stepbrother Trevor Harris asks the gloomy Blake what's wrong, he gets more information (and cock) than he expected. Carter DelRey just moved into step-brother David Skylar's house. But, Carter has been a bad step-bro; he keeps breaking David's things. David's gonna have to teach Carter a lesson on respecting people's property the only way he knows how.