Studio: Falcon Studios
Actors: Devin Franco, Gabriel Nogueira, JJ Knight, Vincent O'Reilly, Roman Todd, Evan Knoxx, Reign, David Zayn, Ian Greene, Shae Reynolds, Jordan Starr
Director: Steve Cruz
Running Time: 02:08:00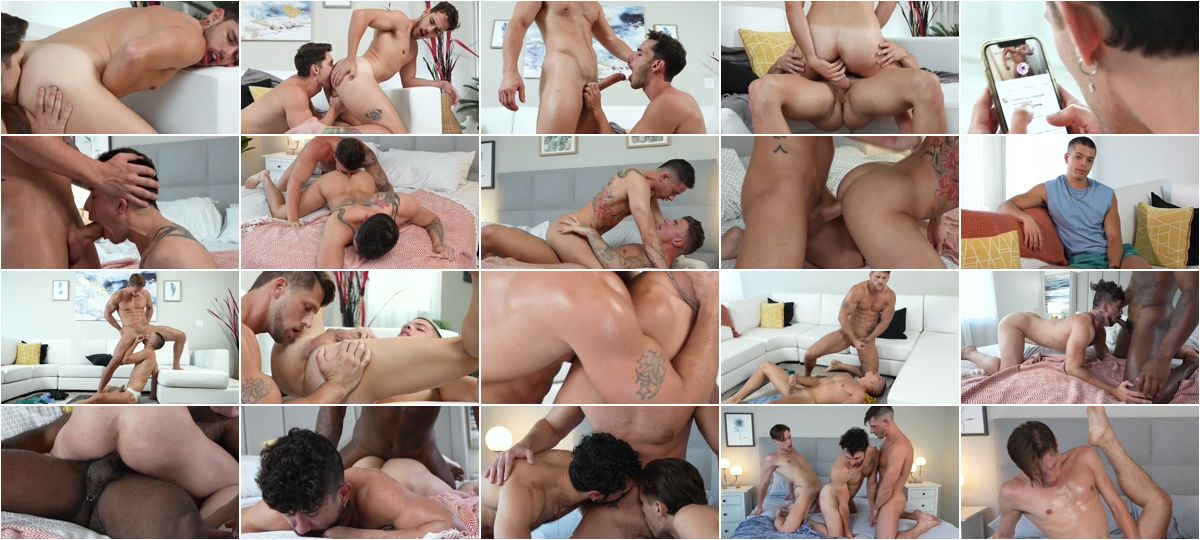 Description:
Between the apps and dating services, and variety of relationship and sexual dynamics that are popular today, saying that 'It's Complicated' trying to find chemistry and love is truly an understatement. Captured by award-winning director Steve Cruz, these eleven studs are all on their own journey to find someone who fulfills their specific needs and satisfies their intense sexual appetites. When Devin Franco thinks that he's found the real thing with Gabriel Nogueira, he invites his potential new boyfriend over to watch a movie. Predictably, the movie becomes the last thing on their minds as Devin Franco pulls down his grey sweatpants to expose his hard dick. When Vincent O'Reilly won't look up from his phone on a date, a disgruntled JJ Knight throws the cell to the side, pulls out his curved XXL cock, and gives the young man something else he devote all of his attention to. Evan Knoxx is always roughhousing with his sister's ex-boyfriend, but his latest wrestling match with hunk Roman Todd is the first one that's ever ended with both of them completely naked, fucking and shooting loads together. After a great first date with David Zayn, an excited Reign invites the stud back to his place. Both quickly undress and Reign ends the perfect date by cumming all over David Zayn's naked and exposed body. Ian Greene and Jordan Starr want more to their relationship than just traditional monogamy and they've found it with the addition of Shae Reynolds. The young and hung stud loves getting to bareback both of these daddies and he always leaves the couple satisfied, drained, and stretched out beyond their wildest dreams. In this world that's full of awkward first dates, confusing relationship dynamics, and mind blowing hookups that make it all worthwhile, it's pretty safe to say 'It's Complicated'.