Studio: Next Door Studios
Actors: Michael DelRay, Andy Taylor, Brandon Anderson, Dacotah Red, Beaux Banks, JJ Knight
Director: Conrad Parker, Walden Woods
Running Time: 02:06:07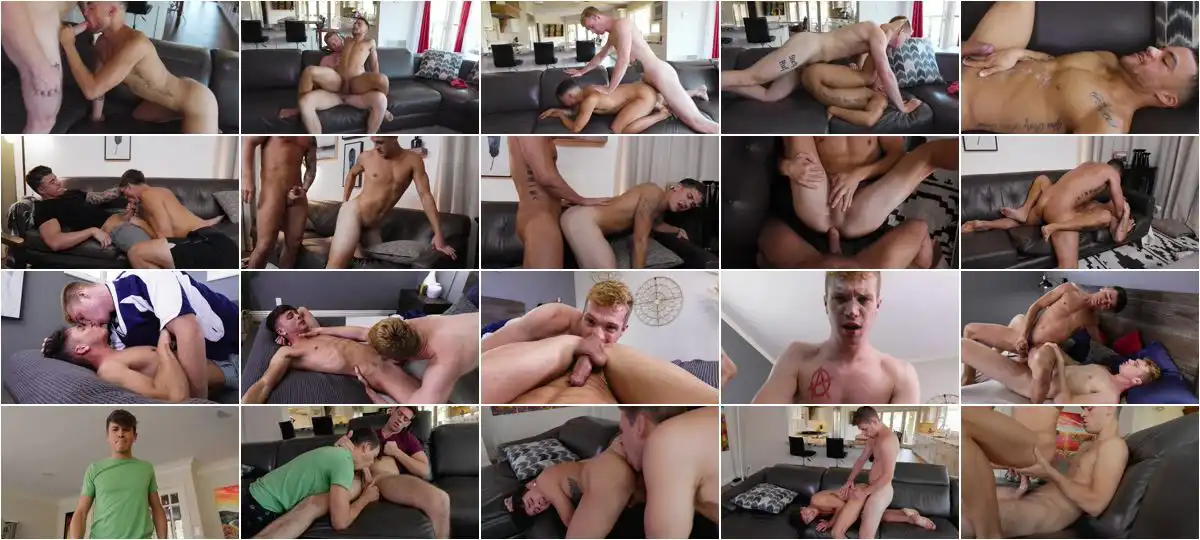 Description:
After an intense basketball game cousins Beaux Banks and Dacotah Red sneak into the house for one last fuck. JJ Knight is working from home and he is aggravated by his step-son Brandon Anderson's constant cleaning. JJ isn't the only one annoyed, after all, Brandon could use some help. They strike up a deal that has Brandon slobbing JJ's knob and having a fervent fuck. For guys who like it clean, they sure don't mind getting dirty.When Andy Taylor is accosted in the shower by some boneheaded bullies, his step-brother Dacotah Red is there to stick up for him. Dacotah assures Andy that it's okay to be 'different' and offers him his first kiss with a guy, followed quickly by his first fuck.Andy Taylor asks for the car keys from stepbrother Michael Del Ray. The only way he will give up the keys is if Andy gives him a blowjob. Michael takes out his cock and Andy begins to suck. Michael soon takes off his clothing and relaxes on the couch with Andy still sucking. A little time passes and now Andy has no clothing on and Michael goes straight for his ass with his tongue and licks it like crazy.