Studio: Raging Bulls
Actors: Gary Steeden, Peke Mad, Lyle Boyce, Darius Ferdynand, Billy Baval, Roman Wright, Brandon Jones, Alexandre, Jacob Steele, Daniel James
Running Time: 01:44:51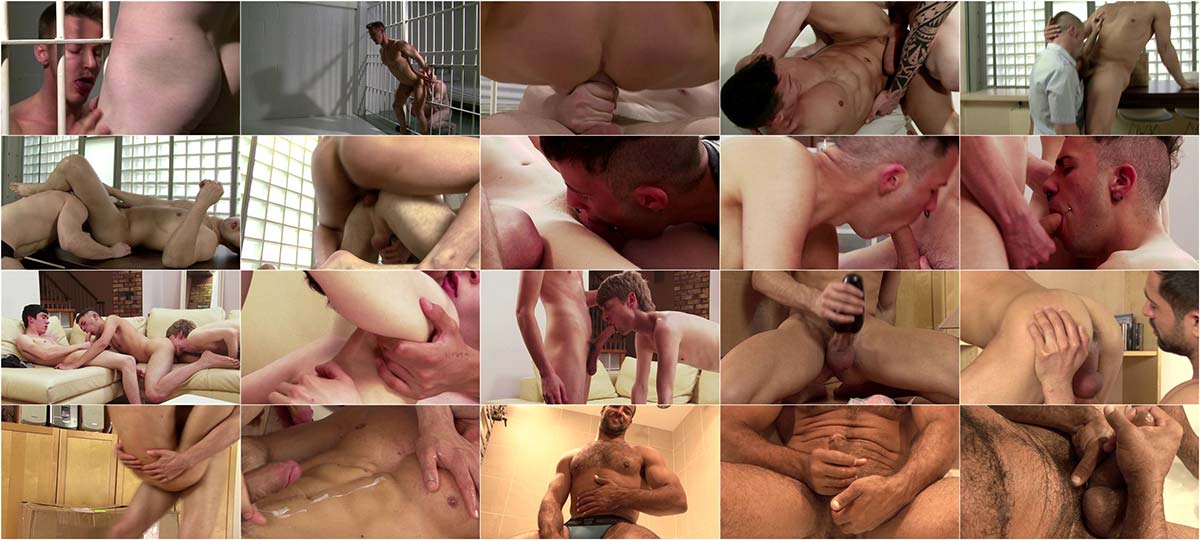 Description:
Being incarcerated and behind bars might not be everybody's idea of heaven, but rest assured this fine collection of studs are most definitely making the most of the opportunity to enjoy some wild and explicit action with some of the hottest, horniest brutes ever collected together in one jailhouse. Suffice it to say, they don't waste a minute as they strip off and enjoy every thick, meaty inch on offer, giving and receiving in equal measure to ensure a hardcore ride of steamy man-on-man action each and every time. Whether they're pleasuring themselves or each other, these jailbirds aren't ever happy until their heavy sacs are well and truly emptied!