Studio: MEN.com
Actors: Dillon Diaz, Chris Damned, Joey Mills, Reese Rideout, Adrian Hart, Michael Boston
Director:
Running Time: 01:15:39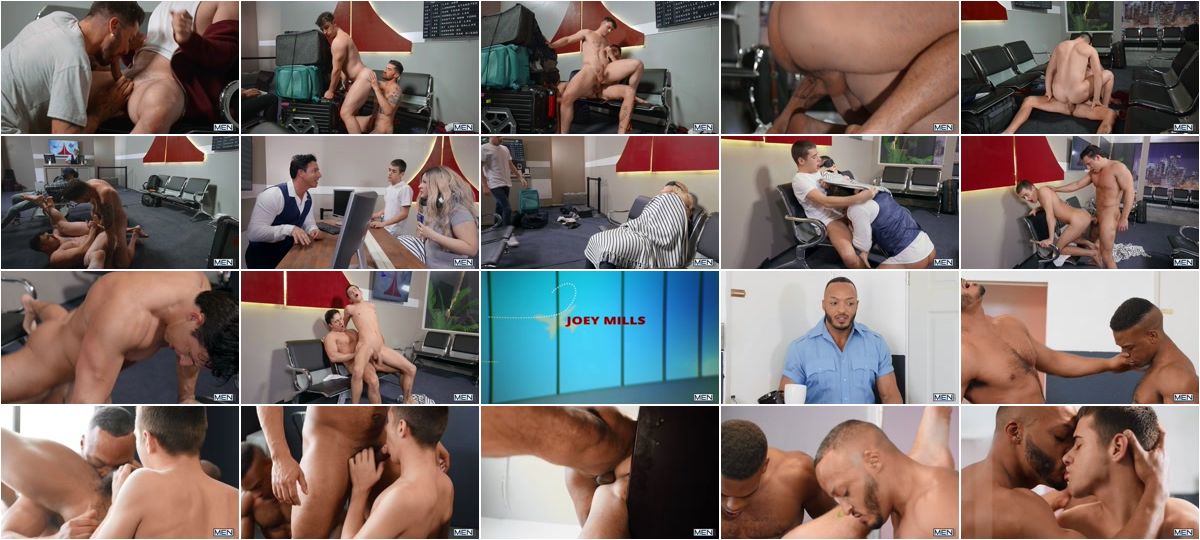 Description:
Ever gotten laid on your layover? Sexy couple Chris Damned and Michael Boston decide to while away the long hours waiting for their flight with some airport lounge fucking, and when gate agent Reese Rideout catches sight of them, he gets his cock out to stroke himself as he watches Chris pound Michael on the floor. When latecomer Joey Mills shows up trying to get on a flight that's already closed, Reese is still horny, so he trades Joey an upgraded seat if Joey will sit on his dick first. The bottom gets too carried away by riding Reese out in the open, so airport security arrest the naked twink. But now that Joey knows just how much he likes dick, he wants more, sucking agents Dillon Diaz and Adrian Hart and taking both of them in the interrogation room until they both cum on his face!