Studio: Twink Deluxe
Actors: Marco Rivera, Oliver, Borodin, Milan Sharpe, Marty Gray, Max Candy, David Bruckner, Noah Matous, Pyotr Tomek, Jack Rider, Pierre, Morton
Running Time: 02:01:44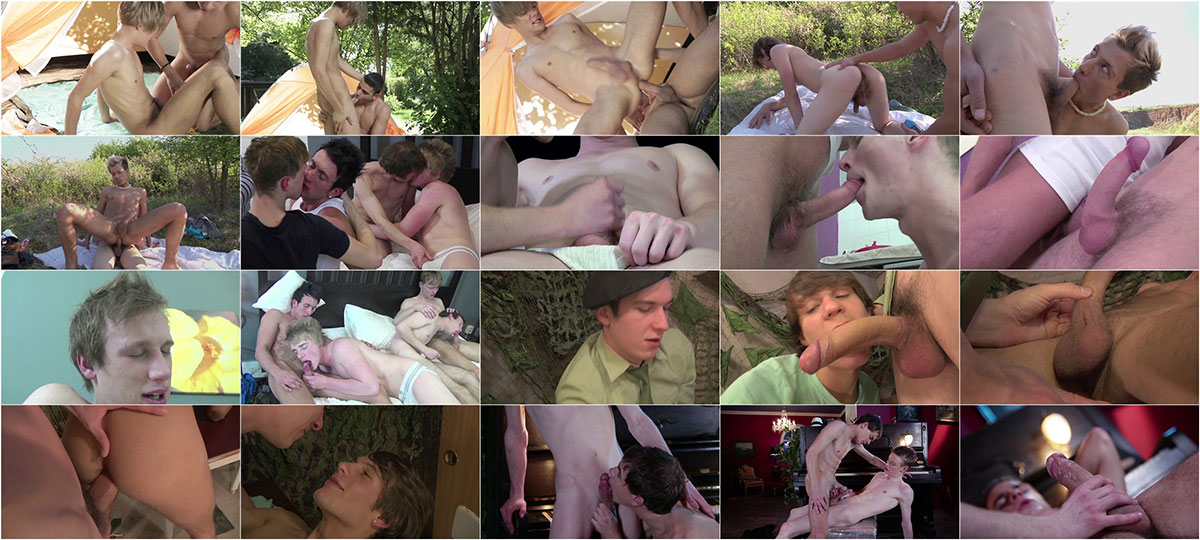 Description:
Theyre all as cute as fuck and as horny as a dog on heat and, whats more, theyre only too eager and willing to prove their credentials for the camera. Then again, of course, what else would you ever expect from the likes of cover-boys Noah Matous and Pyotr Tomek? Lads who have the morals of alley-cats and the kind of libido for hard cock thats impossible to replicate! The result is a veritable suck-and-fuck-fest that will have any twink-loving fan creaming themselves like a teen; as one bareback dick after the next gives those sweet raw asses the kind of pounding that we all know they deserve. All of which results in a wondrous explosion of pent-up boy-juice that leaves holes and faces dripping and totally satisfied!