Studio: Pride Studios
Actors: Aiden Hart, Adrian Suarez, Chandler Scott, Scott DeMarco, Dylan Drive, Sean Duran
Director: Gio Caruso
Running Time: 01:40:52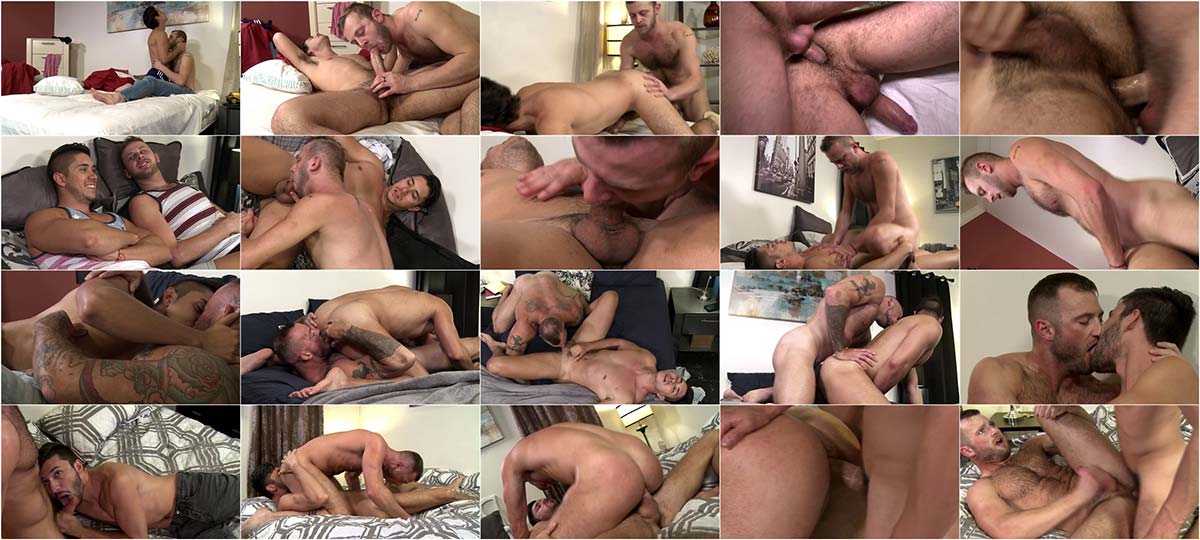 Description:
Chandler Scott is sitting in his messy bedroom on the bed playing a game on his phone when Dylan Drive walks in and notices that the lube bottle and towel are sitting on the nightstand. Chandler puts on the charm and soon Dylan melts into his arms before they start making out. Sitting in bed, Chandler Scott is explaining to Adrian Suarez the upcoming event in town called Pig Week. Once he finishes, he admits that he loves him, but he wants Adrian to start topping him too because he also likes to be the bottom sometimes. When Sean Duran finally gets Adrian Suarez's attention, he pushes him down on his hard cock and makes him suck every inch of it. Sean has Adrian's uncut cock deep down in his throat and he bends Adrian over to reveal his sexy firm ass. Annoyed, Aiden Hart tells Scott DeMarko he needs to stop spending so much money on nice clothes. Unable to resist Scott's charm, Aiden tells him that if he gives him the fuck of his life he will spot him the funds for the trip.