Studio: Next Door Studios
Actors: Jamie Steel, Laith Inkley, Carter Woods, Quin Quire, Spencer Laval, Mathias, Princeton Price, Donte Thick
Director: Rocco Fallon , Cameron Dalile
Running Time: 01:56:00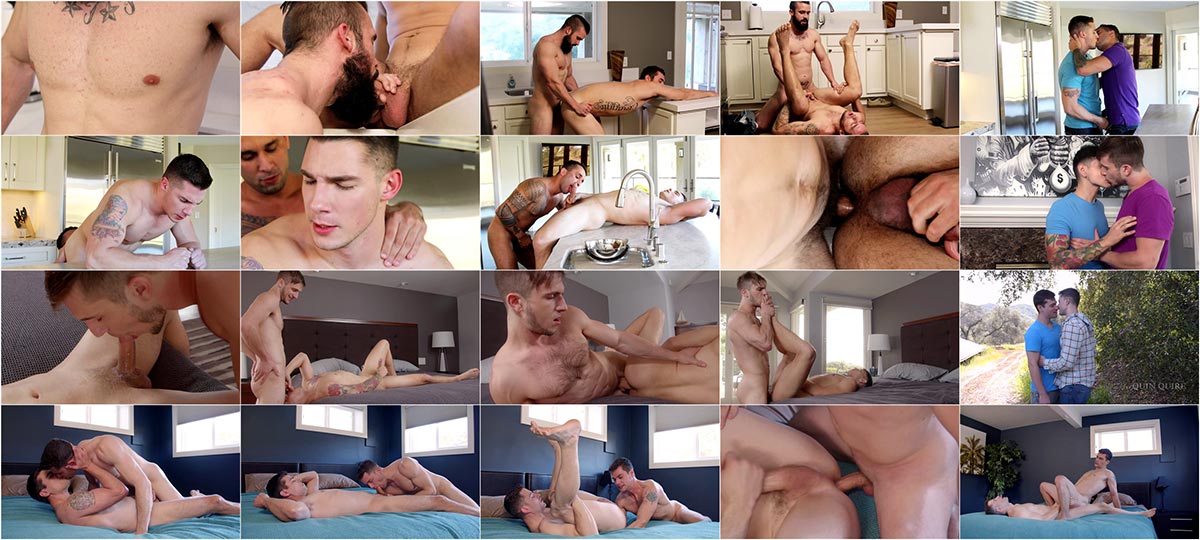 Description:
Hearing that his ex-roomie Mathias has recently split with his girl, Carter Woods can't help but remind him of the way it was when it was just the two of them. When he discovers boyfriend Spencer Laval has returned from the store, Laith Inkley thanks Spencer for getting him fresh bananas, but he tells him he's having a craving for one banana in particular. He smiles at Spencer, grabbing the bulge in his jeans and looking up at him. Finally exploring each other's bodies, Donte Thick and Jamie Steel engage in their fantasies and engorge on each other. Jamie shows just how deep he can take a thick cock as Donte fucks his face and then bends him over and slides it in raw. You never forget your first time, and Princeton Price and Quin Quire are no different. They've waited and waited to be alone together and today is finally their chance.