Studio: Next Door Studios
Actors: Trevor Brooks, Lucas Walker, Des Irez, Evan Knoxx, Ashton Silvers, David Skylar, Greyson Lane, Dalton Riley, Jack Bailey
Director: Big Mike, Conrad Parker, Walden Woods
Running Time: 02:14:36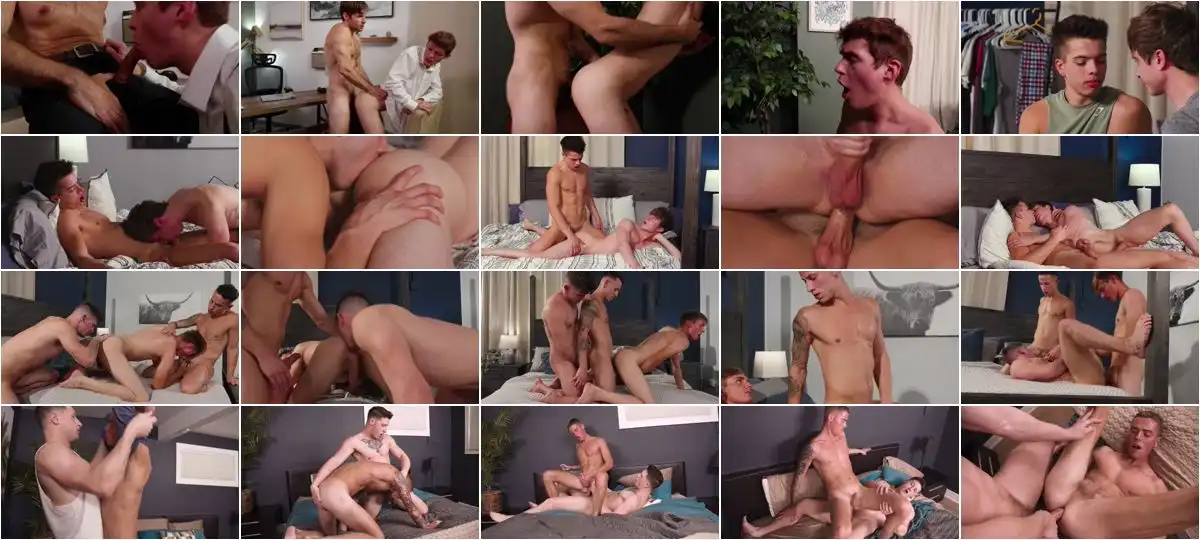 Description:
It's Jack Bailey's first day at the new job his stepdad David Skylar got Jack at his company. Jack knows he's underqualified for the job, but it doesn't seem to matter to David, who got him the job because he wanted to be around him more. He knows exactly what Jack is qualified to do…and damn is he good at it! Cody Viper and Evan Knoxx have been best friends since high school, even after Evan came out to him. When Cody starts wondering about his sexuality he goes to Evan for help. But, will Evan be able to help him figure it out? Trevor Brooks, Des Irez and Ashton Silvers want to have a sexy threesome, but none of them are willing to bottom! So when Trevor suggests they play a game to determine who will be the bottom for the night, the night takes a wild turn. Sometimes long-distance relationships miss a human touch… Fortunately for Greyson Lane, his boyfriend surprised him with a nice gift! He sent the handsome Dalton Riley to give him some raw creamy hardcore sex while he's away!