Studio: Macho Mayhem
Actors: Mark Thorne, Charlie Jones, Miles Racer, Max Toro, Paddy O'Brian, Aaron Cage, Matt Stevens, Rik Young, Dean Monroe
Running Time: 01:50:42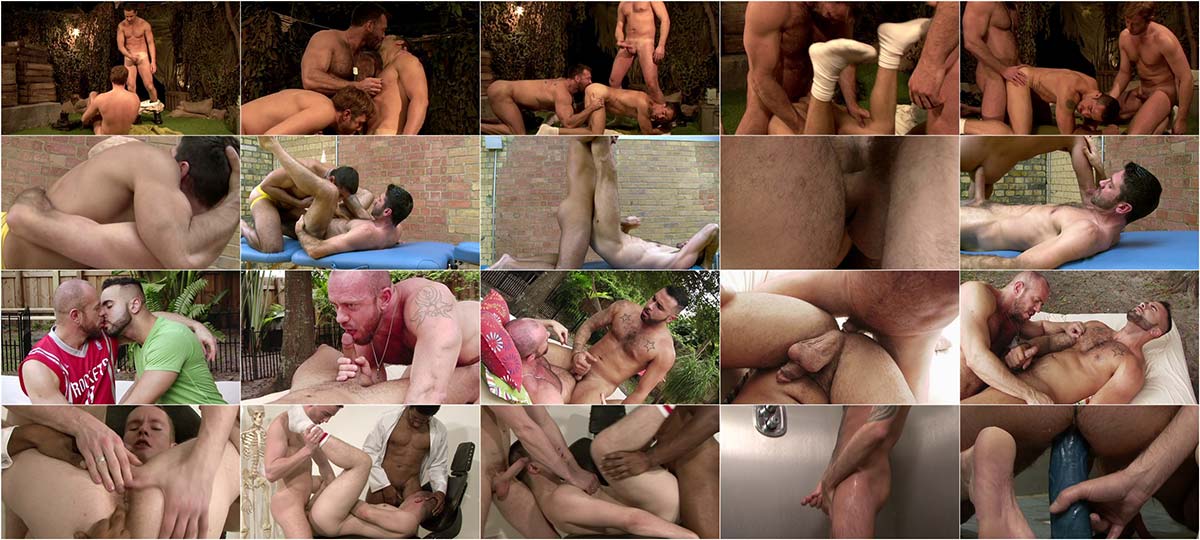 Description:
You don't need to be told that it's a magic moment when you find yourself alone with some hot, horny stud who has only got cock on his mind. These prime studs appear to understand it better than anyone, as they take up the challenge to enjoy every single aching inch of man-meat time and time again for your pleasure. Guys like Matt Stevens, Dean Monroe, and the inimitable Paddy O'Brian, who simply can't wait to dive into each other's sweaty, straining jockstraps; slurping on dick, before riding it long and hard to achieve the kind of exquisite climax we all dream of. In short, almost two hours of fabulously masculine action that'll have you squirting your own magic spunk-blasts over and over again!