Studio: Falcon Studios
Actors: Devin Franco, Eric Rey, Cade Maddox, Shae Reynolds, Adrian Hart, Reign, Colton Reece, Luke Truong, Tristan Hunter, Shane Cook
Director: Leo Forte, Steve Cruz, Devin Franco, Max Konnor, Boomer Banks
Running Time: 02:17:47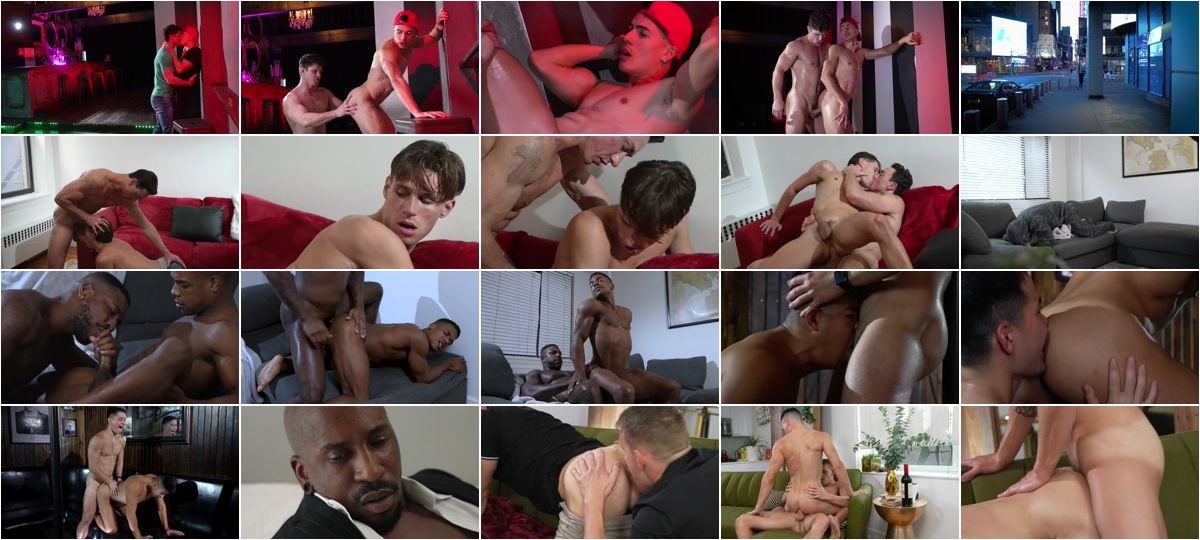 Description:
From the minds and visions of some of the absolute best fuckers that gay porn has ever seen, 'Men's Briefs' delivers engaging stories and sexual fantasies directed and starring today's leading stars. Shot on location in the Big Apple and at THE Q NYC, this film sees A-list porn stars Max Konnor, Devin Franco, Leo Forte, and Boomer Banks stepping behind the camera to direct their own original short stories with the help of award-winning performer-turned-director Steve Cruz. Devin Franco knows nothing about his anonymous hookup, except that he's wearing a red hat and has a huge dick. So, when he sees stranger Eric Rey rocking a bright red cap, he pounces and starts railing his smooth ass right there in the club. Twink Shae Reynolds keeps seeing A-lister Cade Maddox all over town, so it's no surprise when the famous muscle stud begins invading his dreams for the most graphic and realistic fantasies the young man has ever experienced. When puppy dog Adrian Hart discovers that Reign is his dreamboat pet sitter, he immediately fantasizes about transforming from a good boy into a real boy and getting the chance to service Reign's curved cock. A quick connection at the bar has Colton Reece swopping Luke Truong away to a back room for an intense bareback romp that has the twink bottom clinging to a stripper pole as the overly-excited top jackhammers his innocent hole into smithereens. After a few awkward misunderstandings around the holidays, boyfriends Tristan Hunter and Shane Cook realize the only presents that they need to give each other are the bulging packages hidden beneath their zippers. So, take a load off and stroke a load out by smothering your face in these 'Men's Briefs' and immersing yourself in the wildest fantasies that your favorite porn stars have to offer.