Studio: Falcon Studios
Actors: Troy Accola, Cade Maddox, Andy Taylor, Adrian Hart, Arad Winwin, Nick Fitt, Steven Lee, Colton Reece, Cazden Hunter, Clark Davis
Director: Chi Chi LaRue
Running Time: 03:20:36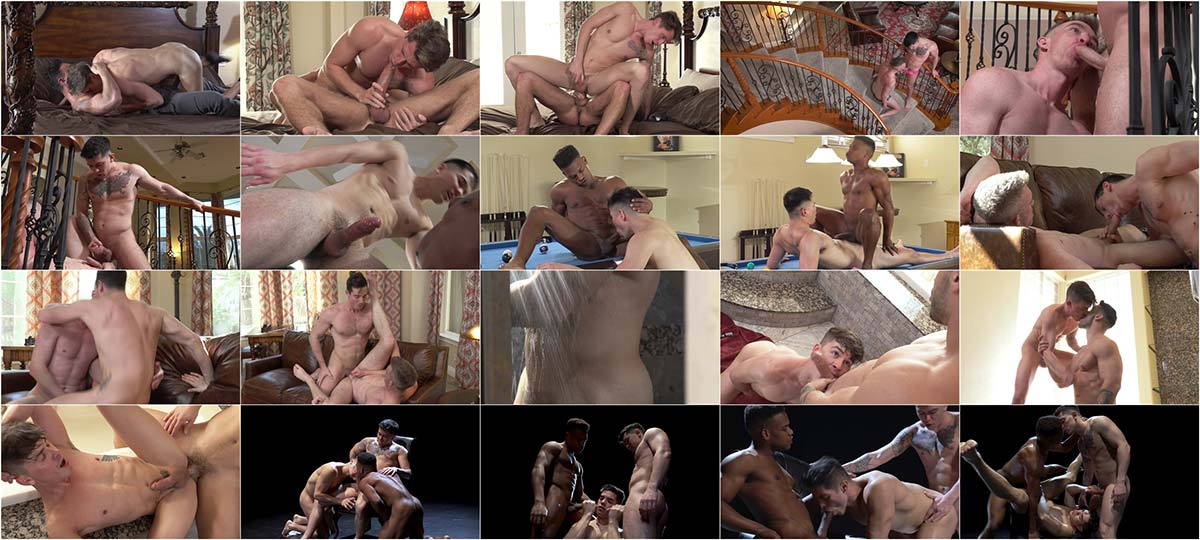 Description:
Are you ready for an all-out 'Mind Fuck'? Ten ripped and horny men come together in the latest all sex, bareback fuck fest from award-winning director Chi Chi LaRue. These exceptional Falcon studs bring fantasies from the twisted mind of Clark Davis to life by laying it all on the line, shedding every inhibition and ravaging each other's bare cocks and raw holes. Bickering boyfriends, Cade Maddox and Troy Accola find the passion in their relationship again after a great grudge fuck. Clark Davis helps his friend Nick Fitt with his oral fixation, feeding his fat dick to his hungry friend and giving him his raw load. Adrian Hart can't take it anymore and finally gets brave enough to tell his best friend Colton Reece, that he wants to ride his dick, and Colton's totally down. Nick Fitt fantasizes about random sex with strangers, so he makes a pass on the delivery boy Steven Lee, and his fantasies come true. Andy Taylor snoops on his stepbrother Arad Winwin in the shower and gets his smooth ass pounded after Arad catches him. Clark Davis starts by edging his fine cock, but it's always better to release your load in a scorching three way with Adrian Hart and Cazden Hunter that ends in a cummy finish. You want a 'Mind Fuck'? Sit back, grab your cock, dive into these sordid fantasies and don't stop until you're satisfied, and your balls are drained.