Studio: Pride Studios
Actors: Dax Carter, Sean Harding, Atlas Grant, Jace Chambers, Damian Taylor, Brian Bonds, Dustin Steele
Director: Gio Caruso
Running Time: 01:49:00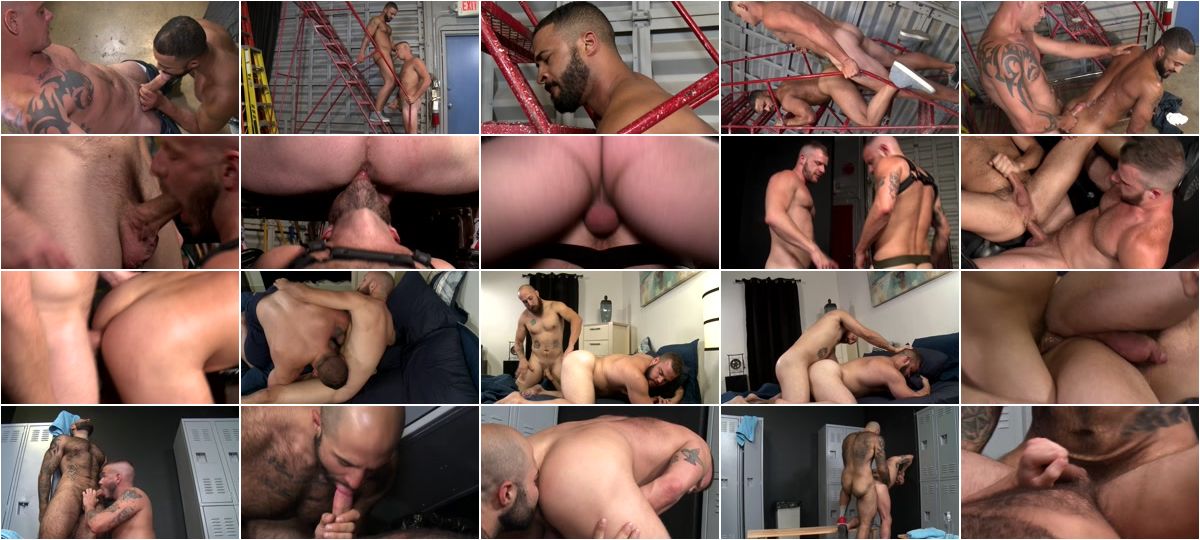 Description:
Damian Taylor and Jace Chambers are looking for a unique place to have sex and Damian has suggested they fuck in the warehouse.Brian Bonds is hanging out in the sex club and feeling a bit more dominant than usual when Sean Harding walks in. As soon as they see each other, Brian f-rces him down to his crotch where he starts face fucking Sean's open mouth.Dax Carter wants to go to the gym but his partner Dustin Steele knows another way to get their cardio in. Dax agrees and shortly he has Dustin's cock in his mouth.Atlas Grant and Sean Harding are in the locker room and decide it's time to fuck for their first time in the gyms locker room. Atlas goes down on Sean and begins to deep throat him.