Studio: Raging Stallion Studios
Actors: Beau Reed, Jason Vario, Markus Kage, Mateo Zagal, Milo Madera, Ryan Bones, Teddy Torres, Thyle Knoxx
Director: Iza Elle, Raph North
Running Time: 01:40:19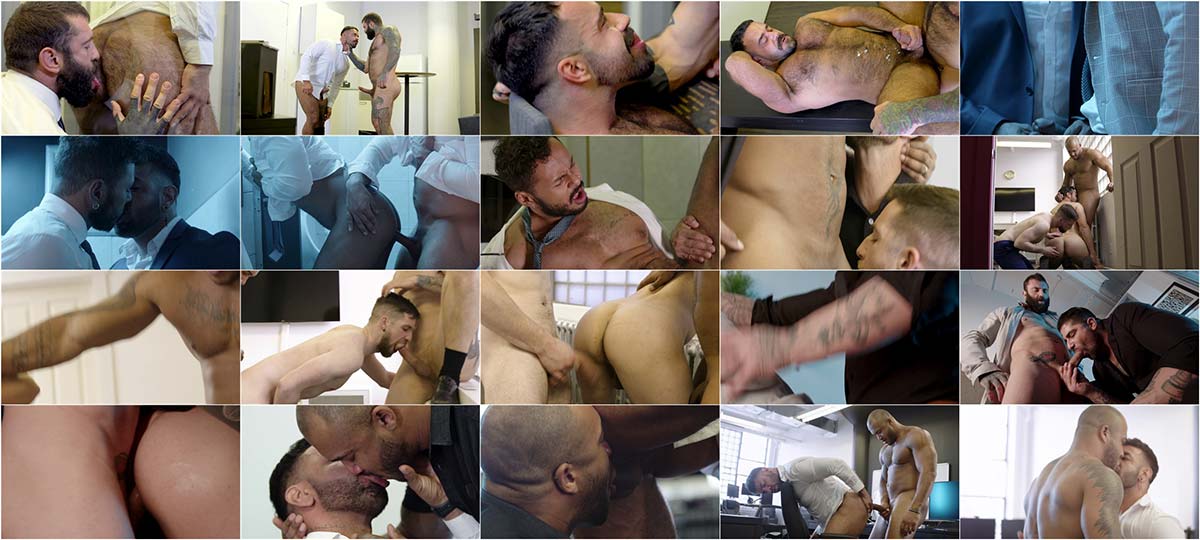 Description:
Workplace politics, office drama, supervisor power trips, it's all enough to make you say, "My Boss Is A Dick". But, when co-worker dynamics get settled with unbridled raw sex between sexy subordinates and meaty managers, you'll be saying, take that boss' dick. Directors Iza Elle and Raph North are the directors of HR here at this seedy office where horny colleagues and bareback bosses settle their issues with their cocks and holes. After locking eyes in the office, Markus Kage takes Teddy Torres to the break room to breed his ass. While on a bathroom break, Mateo Zagalfollows Milo Madera and pounds his ass. When Beau Reed and Thyle Knoxx fail to meet their deadline at work, their holes pay the price from the boss, Jason Vario's meaty dick. While deciding who to promote, Markus Kage and Ryan Bones have an argument that results in them stretching each other's asses. In order not to lose his job for poor performance, Mateo Zagal needs to prove to Jason Vario he's willing to take a pounding to keep working. Even if these studs are thinking, "My Boss Is A Dick", they show you how they do whatever it takes to keep their jobs.