Studio: Next Door Studios
Actors: Chris Damned, Nico Coopa, Jordan Starr, Evan Knoxx, Brandon Anderson, Danny Parker, Alex Tanner, Jack Bailey
Director: Conrad Parker, Walden Woods
Running Time: 02:20:34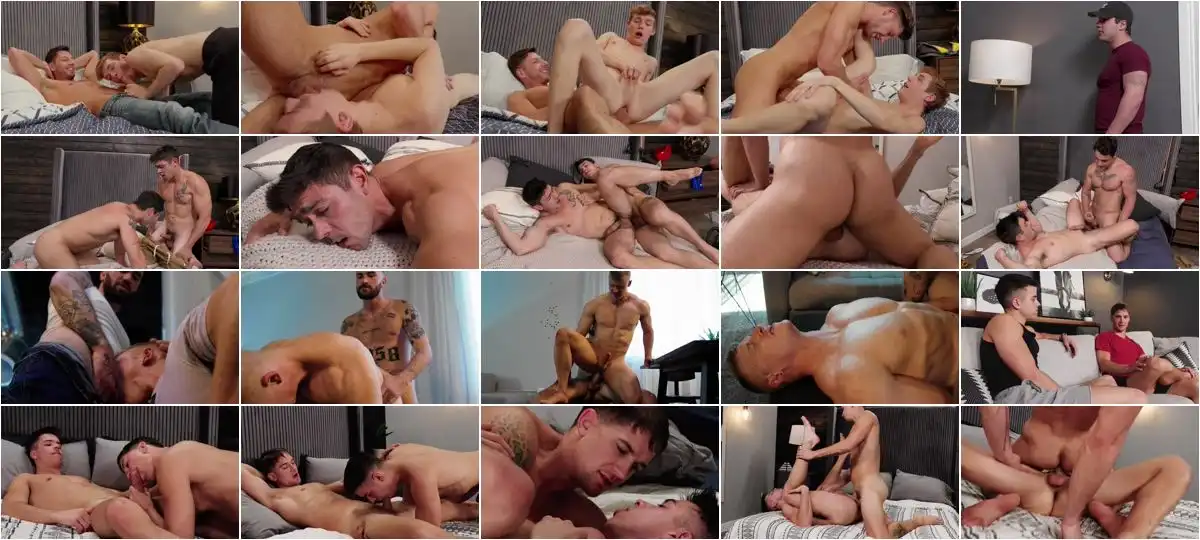 Description:
Jack Bailey is catching up with stepbrother Jordan Starr when he finds out that Jordan is still a virgin. But when he offers to help Jordan lose his virginity, will Jordan take the bait? Or did Jack just make things more awkward? Nico Coopa finds his stepbrother Danny Parker on the gay hookup app, Strokr. But, when Nico makes a joke that they fuck, Danny starts to get flustered. Is Nico serious? Chris Damned is fresh out of prison and back in the family home with his mom, stepfather and stepbrother, Alex Tanner. Alex is a goodie-goodie and Chris thinks his stepbrother needs some corrupting to make it in the real world. Brandon Anderson and Evan Knoxx haven't talked since their parents got married. But on the eve of their anniversary, Evan returns home, causing them to both relive past feelings. What's gonna happen with these two studs?