Studio: NakedSword
Actors: Alex Mecum, Beau Butler, Cliff Jensen, JJ Knight, Kaleb Stryker, Michael Boston, Reign, Roman Todd, Tristan Hunter
Director: Marc MacNamara
Running Time: 01:25:14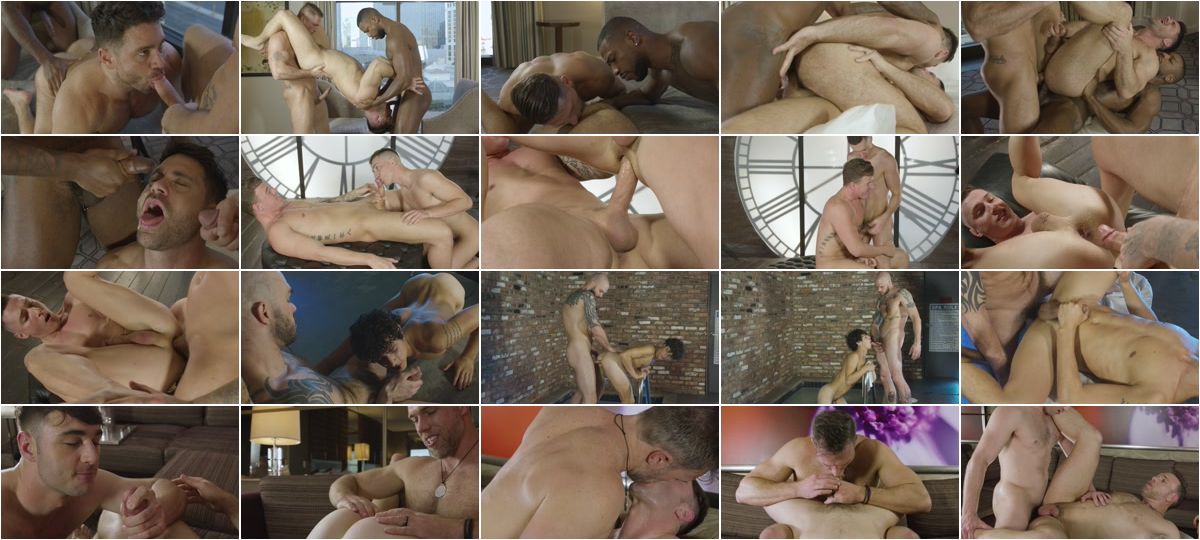 Description:
Out of the millions of porn trends on the internet, NakedSword Originals is bringing the top four, most searched terms to life because 'You Asked For It'. Award-winning director Marc MacNamara follows nine men who are willing and eager to immerse themselves in the industry's most popular gay keyword cravings: double penetration, brother fucking, straight guy seduction, and cum play. When tasked with DPing someone's hole, Reign and Roman Todd jumped at the chance to fully stretch out and simultaneously bareback Beau Butler's beefy ass. Close bros JJ Knight and Tristan Hunter waste no time stripping down to show off their intense brotherly bond. Once Kaleb Stryker convinces hetero crush Cliff Jensen that they're all alone at their gym's pool, the hesitant yet curious straight dude lets Kaleb service his cock with his open mouth and smooth hole. Cum-hungry fuckers Michael Boston and Alex Mecum have spent all afternoon flip-fucking only with the intention of nutting on each other's faces, snowballing, and playing with their creamy ropes. As you sit there satisfied and drained from these perfectly curated themes, just remember that this collection of porn only exists because you searched for it and because 'You Asked For It'.