Studio: Southern Strokes
Actors: Max Gen, Marek Svoboda, Alex Blade, George Hanskey, Christian Hermes, Andy Ford, Milan Neros, Taylor Blaze
Running Time: 01:08:35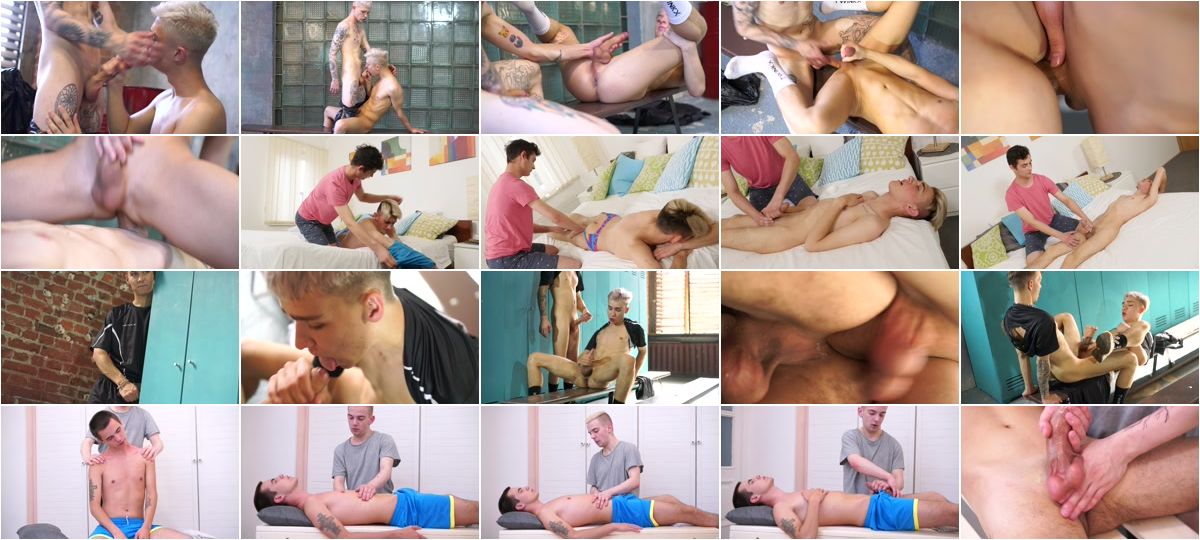 Description:
Ready for another instant classic from Southern Strokes? Alex is relaxing outside the high school gym, waiting for his teammate and boyfriend, Max. The feel of his new tracksuit was making him horny, and he began touching himself. When Max finally arrived, he could tell by the look in Alex's eyes what he wanted. Andy had a rough day at school and could use a little light massage to take the edge off. Lucky for him his old friend Alan was in town and was willing to give a helping hand. George has been stroking his dick almost every night for the last two weeks dreaming of playing with his teammate Christian and fucking his tight ass. Well, after practice, his dream became a reality. Taylor is visiting his stepbrother, Taylor, for a rub after a rough day at soccer practice. Taylor isn't sure what he's doing, but Mark seems to be enjoying it a whole helluva lot. Especially when getting stroked off. Enjoy New Kid In Town 2.