Studio: Disruptive Films
Actors: Draven Navarro, Ricky Larkin, Johnny Hill, Drew Dixon, Alpha Wolfe, Joshua Parks
Director: Mr. Pam
Running Time: 01:33:35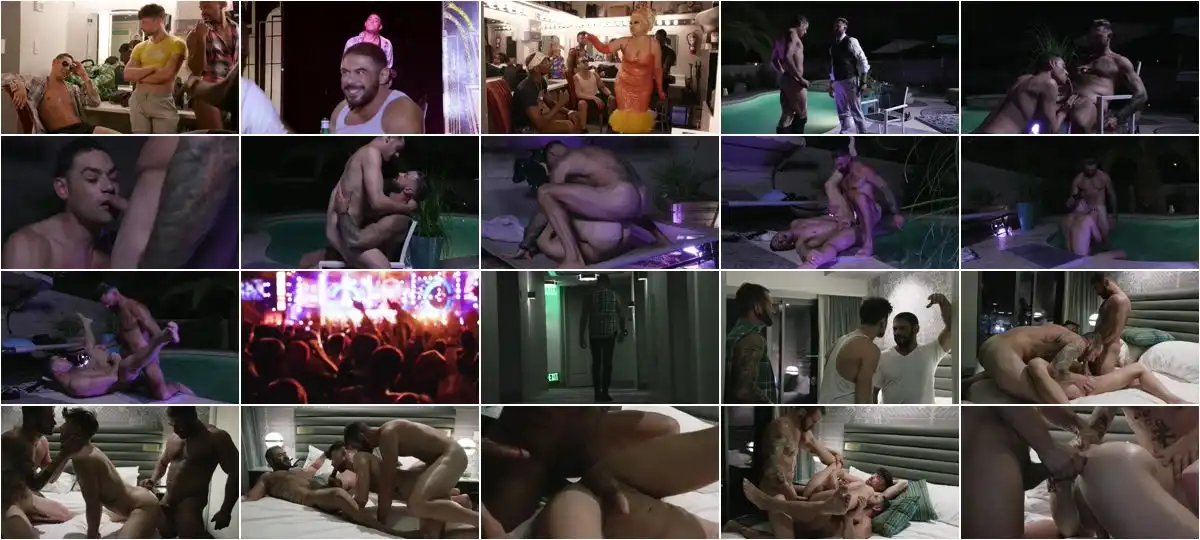 Description:
Big D (Draven Navarro) manages a top notch traveling male revue and their next stop is Vegas! The raucous bunch can't wait to get to Sin City to put on a show, but there is some tension among the guys. The uneasy vibe is further exacerbated when Big D introduces his old friend and club owner, Duke (Ricky Larkin). Duke doesn't like what Valentine (Joshua Parks), the featured dancer in the revue, has to offer and his harsh words have Valentine in a tizzy. As he collects himself outside of the club, Valentine meets Christian (Alpha Wolfe), a big wig in the entertainment industry. Will Valentine finally get to feel like the star? The concluding episode of Mr. Pam's Next Stop Vegas features Draven Navarro, Drew Dixon, Johnny Hill in a steaming hot threesome. The stakes are high in Sin City, and their dreams are bigger. Who's going to come out on top?