Studio: Disruptive Films
Actors: Pierce Paris, Dale Savage, Jordan Lake, Jack Bailey
Director: Walden Woods
Running Time: 01:28:40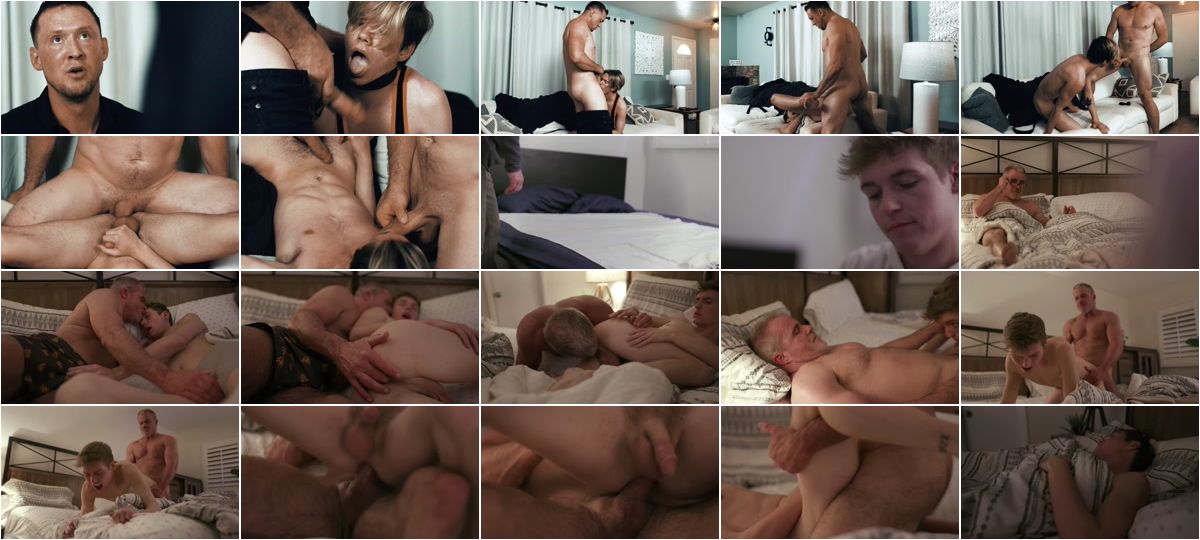 Description:
In No Step Son Of Mine, when John Vickman (Pierce Paris) catches his stepson, Oliver Marks (Jordan Lake) setting up for a Pride party in their backyard, he's angry. Not because of the party, but because Oliver is wearing a skimpy outfit. Since Oliver is planning to wear it out in public, John tells Oliver to get inside so he can show him exactly how he's 'asking to be treated' by dressing so slutty.Toby (Jack Bailey) is staying at his 'Uncle' Carl's apartment after a concert. As Toby's dad's best friend, Carl (Dale Savage) has always been in his life and has seen him grow up, is looking forward to spending quality time with him. Carl is anticipating Toby's sl–pover as well, but for a different reason. Now that Toby's eighteen, Carl's intentions toward the younger man are less pure.