Studio: Raging Stallion Studios
Actors: August Alexander, Brian Bonds, Chris Damned, Devin Trez, Dillon Diaz, Drew Sebastian, Kirk Cummings
Director: Tony DiMarco
Running Time: 02:00:24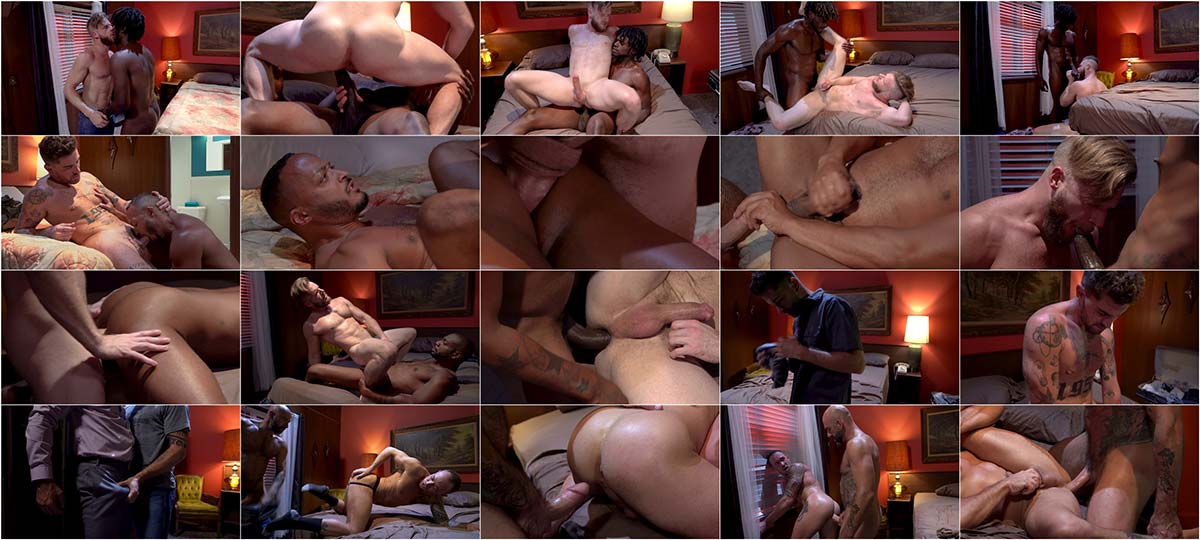 Description:
A small unassuming motel sits just off the interstate from Los Angeles to Vegas, the 'No Tell Motel'. Twenty miles from a town in either direction, this quiet roadside motel is frequented by weary travelers and by hot guys who want to hook-up where nobody will know their business: a place where no one is watching. But little do they know…someone IS watching! Join award-winning director Tony Dimarco and his cast of horny bareback fuckers just looking to get their balls drained, where nobody will know their business. After being on the road all day, Devin Trez links up with Brian Bonds to breed his hole. In an unexpected mix-up, Dillon Diaz and Chris Damned end up in the same room, but both want to get off first before they find out why. August Alexander is stroking and cruising the apps when Brian Bonds bites and heads to the room for an epic flip-fucking that leaves them both spent. Mystery man Chris Damned sneaks into one of the guest's rooms and jerks off on the bed while sniffing a pair of worn underwear. Kirk Cummings links up with old friend Drew Sebastian while someone secretly watches from the other side of the wall. At the 'No Tell Motel', not everything is as secret as it seems. Check-in, get off, and get out!