Studio: Next Door Studios
Actors: Dante Colle, Johnny Hill, Justin Matthews, Roman Todd, Aspen, Anthony Moore, Scott Finn, Jackson Cooper
Director: Rocco Fallon, Walden Woods
Running Time: 01:57:58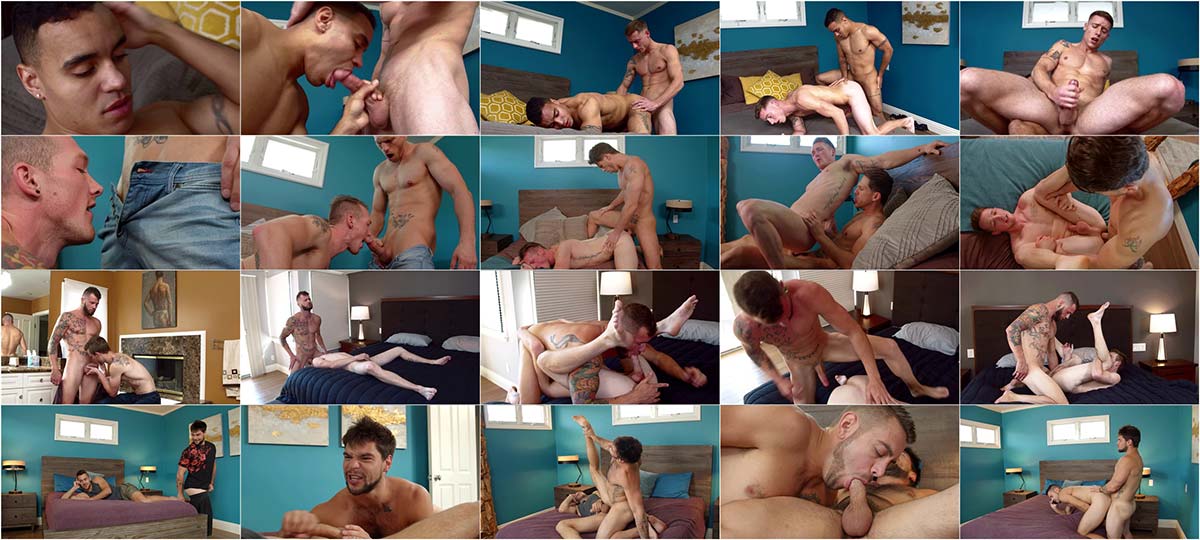 Description:
With the danger of blue balls haunting him and no relief in sight, Anthony Moore isn't thinking straight, which is great news for Justin Matthews. Anthony came over to try and bust his nut with Justin's sister, but she's just taken off to class, and Anthony doesn't think he can wait. If there's one thing that will test Jackson Cooper's patience, it's when he has to wait on a big package. Luckily, delivery man Roman Todd always comes quickly and delivers the biggest of payloads. Scott Finn was hoping to get laid, but he never could find the host towards the end of the night, but now that he's cornered Johnny Hill in the bathroom, it's time to make his move. With his roommate Dante Colle tied up on the phone with his girlfriend, Aspen takes the opportunity to taunt and tease Dante. Dante's girlfriend doesn't know about their special "roomie arrangement" and he has every intention of keeping it that way.