Studio: Next Door Studios
Actors: Johnny Hill, Michael Jackman, Zion Nicholas, Leeroy Jones, Carter Woods, Jake Porter, Solomon Aspen, Jack Hunter
Director: Rocco Fallon, Cameron Dalile, Walden Woods
Running Time: 02:01:19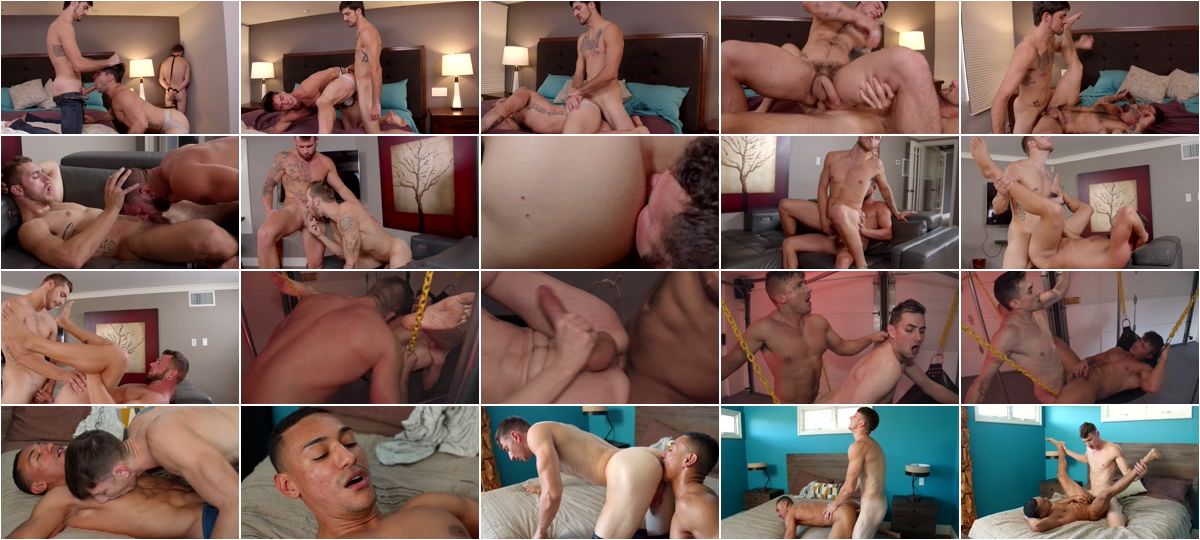 Description:
When it comes to his weekly date with Leeroy Jones, Aspen never really knows what kind of situation he'll be walking into. Leeroy likes to keep things weird, and today is no exception but Aspen always leaves wanting more, which is just how Leeroy wants it.After a day of just hanging around, Johnny Hill decides to spend the night instead of making the long drive home. Carter Woods has no problem with that, Johnny has stayed over many times, but tonight its Nothing Butt Sex. This could change their friendship forever.Sexy Jack Hunter is just hangin' around touching his tight ass. He's horny and hard for athletic Jake Porter when he walks in for some ass play. When Michael Jackman catches Zion Nicholas getting a little too intimate with a random found dildo, he quickly realizes two things.The first is that Zion likes dick, and the second is that Zion really likes dick, apparently. Hopefully Michael has enough stamina to feed Zion's insatiable appetite… he might just have to go more than once.