Studio: Treasure Island Media
Actors: Elio Knight, Butta Nutt, Esteban, Zane Taylor, Parker Logan, Atlas Grant, Nate Stetson, Dolf Dietrich, Sean Duran, Seth Knight, Jason Cox, Dylan Rizder, Teddy Forest, Nico Bellic, Justin Berry, Allesio Vega
Director: Paul Morris, Max Sohl, I. Que Grande
Running Time: 01:57:05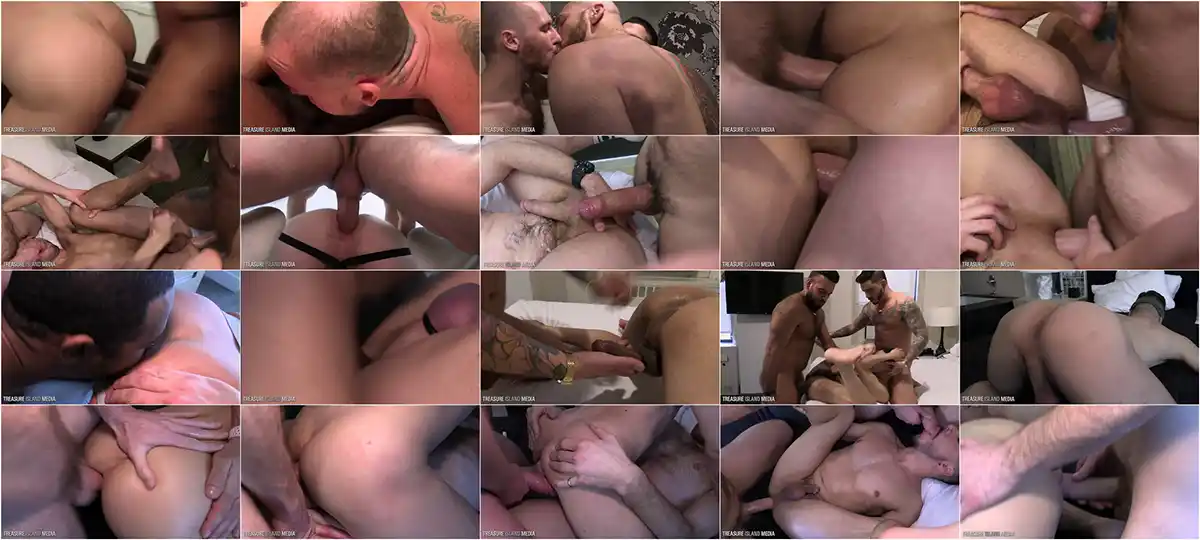 Description:
What's the first thing that comes to mind when you find yourself bent over and you feel every inch of a never-ending huge dick sliding into your ass? If you're an eager and thirsty bottom it's Oh My God That's Big! Big dick after dick, these bottoms came to take every large cock they can handle and then some. I. Que Grande's Oh My God That's Big! features sexy Latin bottom Alessio Vega showcasing extraordinary talent for taking big cock and milking them dry. Sean Duran and Butta Nutt double fucks Alessio and blow loads inside of him before his big encore taking on five hung guys. Zane Taylor and Justin Berry quickly rise through the ranks demonstrating an amazing ability to power bottom for Parker Logan, Nico Bellic and Teddy Forest.