Studio: Playful Toy Boys
Actors: Patrick, Yuri, Texeiro, Justin White, Ali, Abbas Loins, Jack Black, Nathan Dale, Shane Barrett, Dick Casey, Oscar Hart, Hanter, Pereira
Running Time: 01:44:13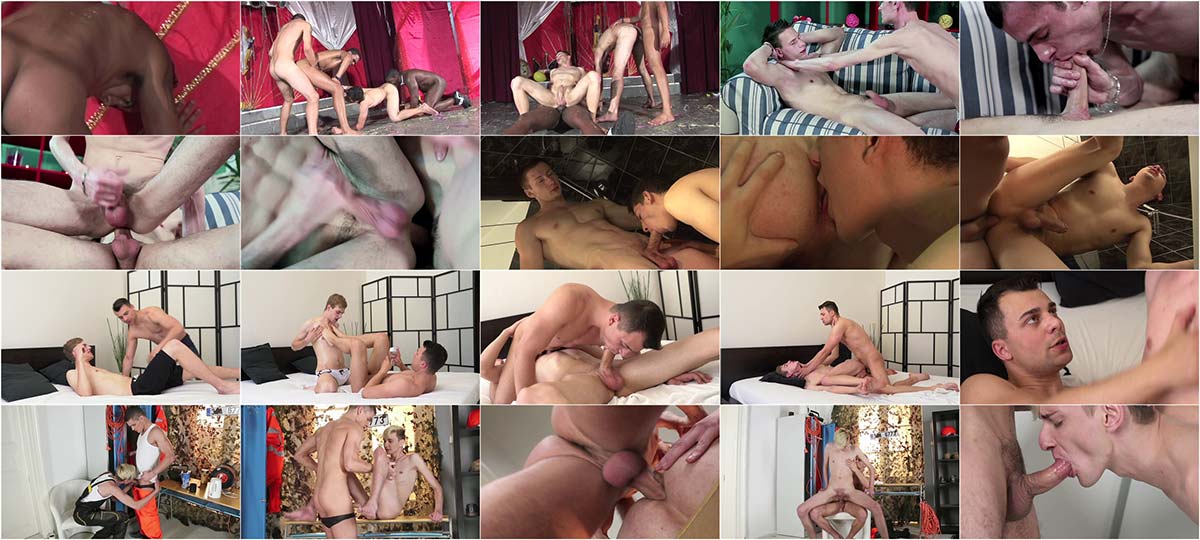 Description:
Pants down, cock out. its pretty much what every young guy does every single day! Except these horny fuckers make sure that theyre not alone when they do it. The result is a fabulous suck-and-fuck-fest that will have you getting your own pants right down to your ankles as a result. Shane Barret and Nathan Dale join cover stud, Dick Casey, for the kind of filthy action that you horny fuckers quite simply live for; as some of the biggest, thickest, uncut knobs in the biz go at it hammer-and-tongues on some of the horniest, hungriest raw butt-holes around. From an interracial foursome to a garden-swing duo, these cock-crazed beauts literally cant keep it in their trousers; climaxing in a blissful spunk-bonanza each and every time!