Studio: Fisting Central
Actors: Dominic Pacifico, Drew Sebastian, Eric The Red, Jack Hunter, Josh Mikael
Director: Tom Moore
Running Time: 01:36:10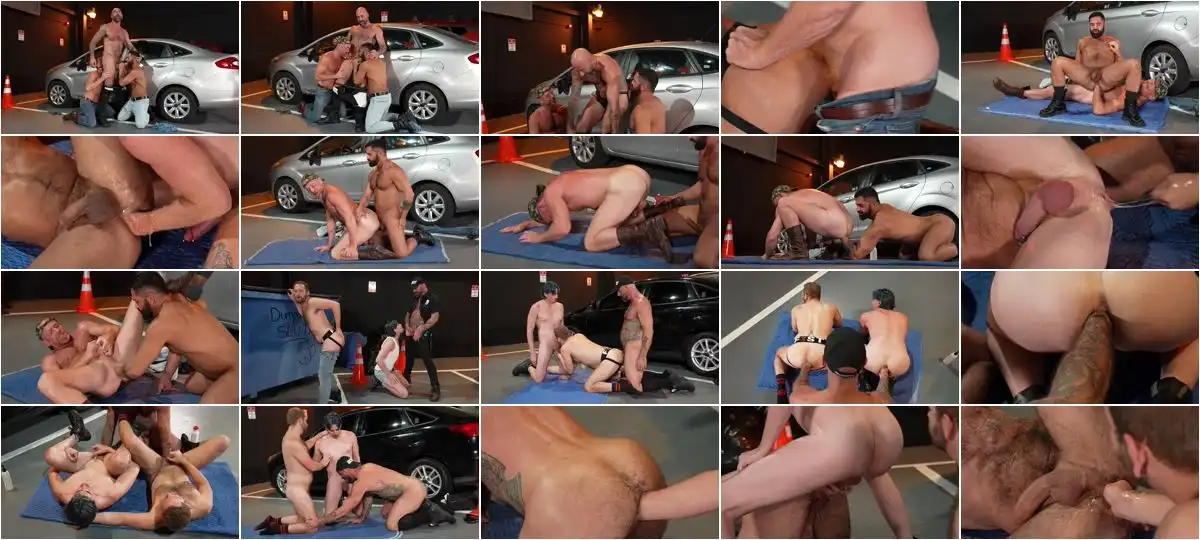 Description:
When it's the middle of the night and you're aching to feel a man's hand punch its way through your ass, there's always 'Parking In The Rear' at your neighborhood parking garage. From award-winning fetish director Tom Moore, this fisting feature follows security guard Drew Sebastian as he patrols the shadows in search of men who are cruising for a burly fist to stuff their insides. For his first catch of the night, Drew Sebastian busts public perverts Dominic Pacifico and Eric The Red, but quickly informs the duo that if they want to stay in the garage, they're going to have to drain his nuts first. The two agree and after servicing the daddy's giant dick, they're left alone to fuck and fist each other all over a dirty tarp. The filthy fucking continues when Drew Sebastian discovers JackHunter and Josh Mikael graffitiing and lurking around a dumpster. After fisting the two young troublemakers, the hard guard busts open his own ass and lets the two vandals have a go at barebacking him and pumping him full of their fists until he's cumming on himself. So, no matter how packed your facility might be, just know that with a little more lube and the handsy help of Drew Sebastian, there can always be 'Parking In The Rear'.