Studio: Southern Strokes
Actors: Alex Hofer, Mars Coy, Karol Gajda, Max Gen, Nick Sawyer, Alex Tyler, Kody, Conor
Director:
Running Time: 01:11:52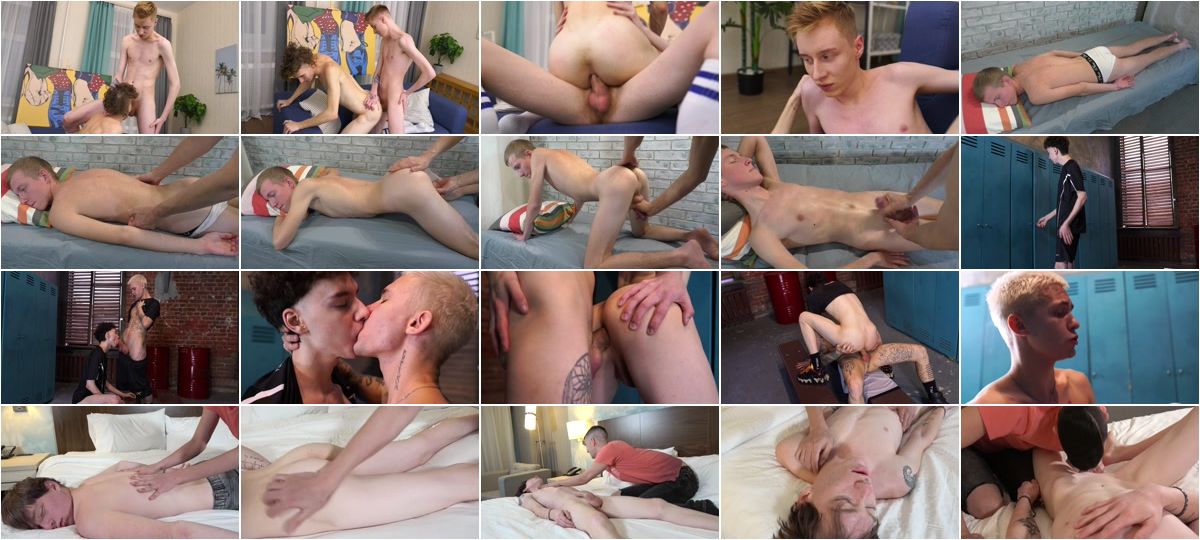 Description:
Do you ever get horny after a soccer match? Mars Coy and Alex Hofer sure do! These two soccer twinks have big dicks, banging bodies, and are down to fuck once they strip off their tiny soccer kits! Kody just came home from his first year as a camp counselor. The job was more work than he expected, and his body paid the price. Luckily, he has a great stepdad in Conor, with a set of magic hands. When Karol went to clean out his locker, he never expected anything particular to occur. Well, his teammate, Max, had other plans, which started with eating Karols ass. Its time to go out, but Alexs back isnt doing well. Maybe it was all the yard work or all the dancing the night before, but being the good stepbrother, that Nick is, he knew what I had to do.