Studio: Next Door Studios
Actors: Johnny Hill, Donte Thick, Jamie Steel, Zachary Country, Dacotah Red, Hoss Kado, Connor Halsted, Dante Martin
Director: Rocco Fallon , Cameron Dalile
Running Time: 02:31:45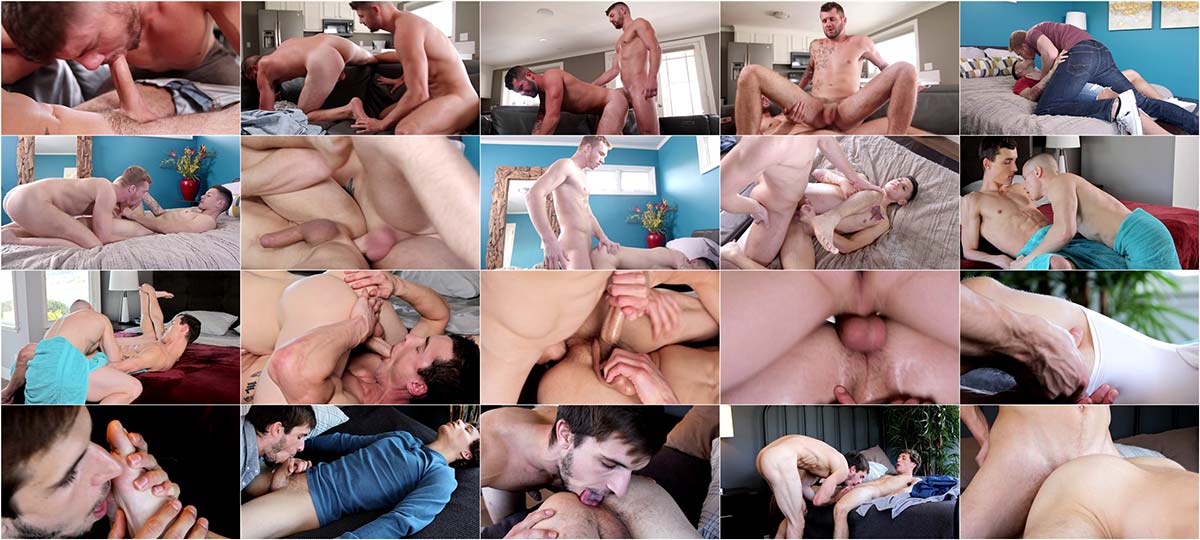 Description:
Connor fucks his ex all over the sofa, and Johnny takes every inch willingly, losing his nut as Connor pulls out and blasts his hole with his load. As he slips his cock back inside Johnny, Johnny asks about his boyfriend. 'What boyfriend?' Connor asks. Dacotah fucks Jamie all over his bedroom, pounding his hole with his raw cock as Jamie strokes himself close to cumming. Dante takes control, making his way down Hoss's body and taking his cock into his mouth. Hoss gasps as he does it, spreading his legs wide for Dante, who takes it in his mouth and gags on it to the base. Donte makes his move and convinces Zachary to trust him. It's obvious he's never been with a man before, so Donte takes his time, worshiping his body before giving him some deep oral massage work on his dick. Zachary responds with a rock hard dick, that Donte quickly pounces on, mounting him and giving him a nice ride.